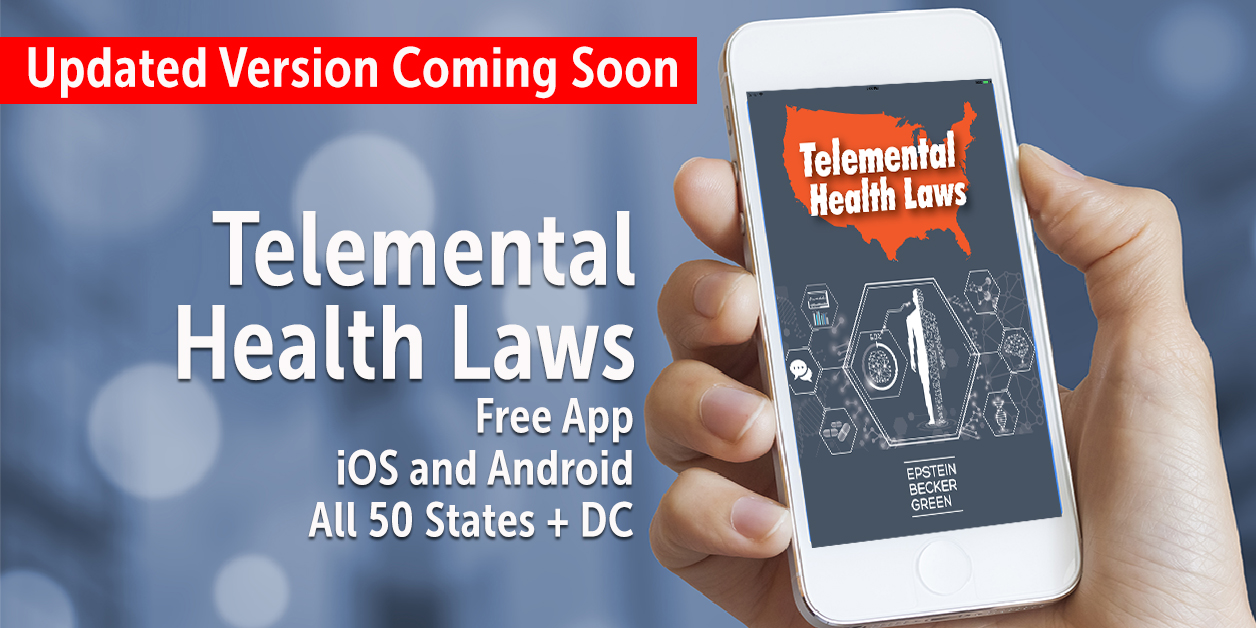 New for 2020: Click here to view our executive summary of the key telemental health law changes made at the federal and state level in response to the novel coronavirus (COVID-19).
Epstein Becker Green is pleased to present the 2019 update to its Telemental Health Laws survey of state telehealth laws, regulations, and policies for mental and behavioral health practitioners and stakeholders across all 50 states and the District of Columbia.

Now in its fourth year, the survey highlights milestones in the following areas:
Medicaid:

All 50 states and the District of Columbia now provide some level of coverage for telehealth services for their Medicaid members
Massachusetts approved coverage of telehealth services for its 1.9 million Medicaid members seeking access to psychologists, psychiatrists, psychoanalysts, clinical social workers, behavioral health nurses, nurse practitioners, and professional counselors

Home-based telemental health:

Kentucky adopted legislation that allows telehealth visits to take place in a patient's home
Home-based telemental health also has bipartisan support in the U.S. Congress in the Mental Health Telemedicine Expansion Act (H.R. 1301), which was reintroduced earlier this year

Substance-abuse disorders:

Arizona expanded its telehealth law to include coverage of treatment services for substance-abuse disorders
While other state-focused telehealth surveys exist, Epstein Becker Green's 50-state survey focuses solely on the remote delivery of behavioral health care services. And, with changes rapidly taking place in this industry, Epstein Becker Green has recognized the benefit of keeping this important resource up to date as the legal and regulatory landscape continues to evolve.

Compiled by attorneys in Epstein Becker Green's Telehealth & Telemedicine practice, the 2019 update continues to track the rapid growth of telemental health services and the continually complex legal issues associated with this trend in health care. Additionally, the 2019 update provides a comprehensive source for state-by-state coverage of legal issues related to the provision of telemental health services, such as:
Definitions of "telehealth" and "telemedicine"
Licensure requirements for providers of telemental health services
Criteria for establishing practitioner-patient relationships via telehealth technologies
Accepted modalities for the delivery of telemental health services (e.g., telephone, video) in order to meet standards of care
Coverage and reimbursement issues
State requirements for remote prescribing
To learn more, see the survey Overview and the firm's press release, and download the complimentary appꟷavailable for iPhone, iPad, and Android devices.