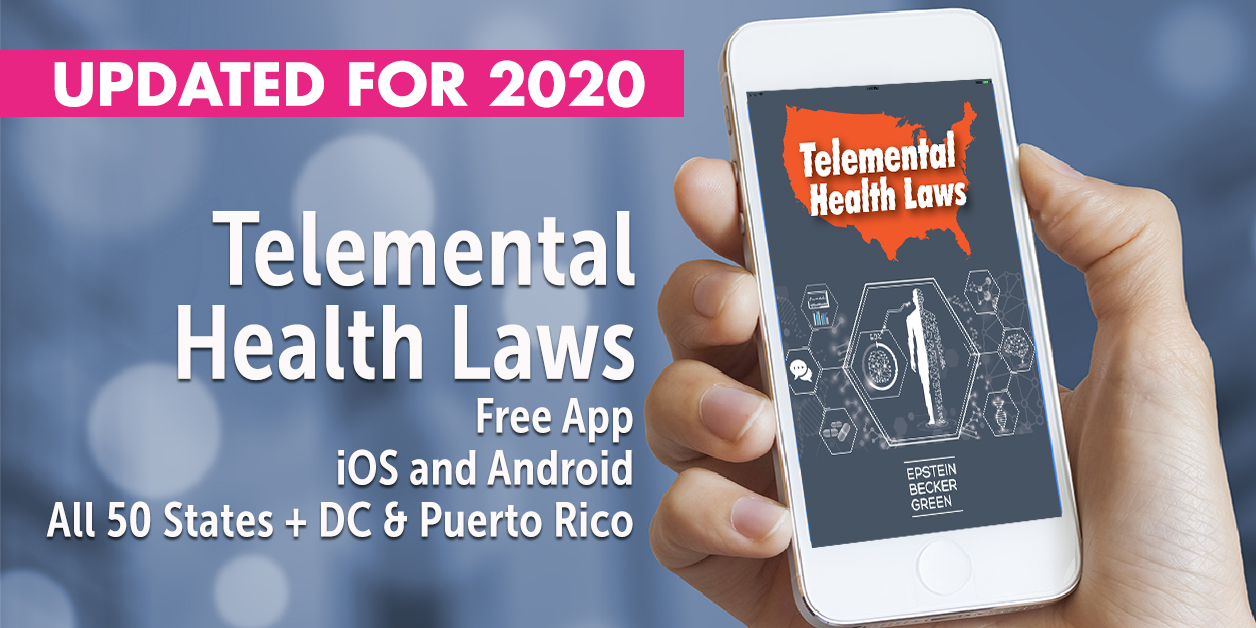 Interest in and acceptance of telehealth services continues to grow. Current events, like the COVID-19 pandemic, have put more pressure than ever on federal and state legislators to promote access to telehealth services. Meanwhile, increased use of telehealth puts greater focus on the potential for fraudulent behavior and enforcement activity. Providers should continue to monitor developments in federal and state laws, regulations, and policies to capitalize on telehealth opportunities while staying compliant with applicable laws.
Since 2016, Epstein Becker Green has researched, compiled, and analyzed state-specific content relating to the regulatory requirements for professional mental/behavioral health practitioners and stakeholders seeking to provide telehealth-focused services. We are pleased to release our latest and most comprehensive compilation of state telehealth laws, regulations, and policies within the mental/behavioral health practice disciplines. And for the first time, in response to reader requests, we have added content specific to the provision of telehealth services in Puerto Rico.
While other state-focused telehealth surveys exist, this survey focuses solely on the remote delivery of behavioral health care services. With changes rapidly taking place, it is vital to keep this important resource up to date as the legal and regulatory landscape continues to evolve.
Download our complimentary app and learn about:
The Increased Recognition of Telehealth Benefits
The Growing Focus on Telehealth Fraud and Enforcement
General Telemental/Telebehavioral Provisions Across the 50 States plus DC and Puerto Rico
COVID-19's Impact on Telehealth at the State and Federal Levels
To learn more, read the Executive Summary and the firm's press release, and download the complimentary appꟷavailable for iPhone, iPad, and Android devices.
Also available is our executive summary of key telemental health law changes made at the federal and state level in response to COVID-19.