Pro Bono & Community Service
The firm recognizes its professional responsibility to the communities that it serves and understands the unique and rewarding opportunities for personal and professional growth that pro bono work affords. Epstein Becker Green has a national pro bono policy that encourages all attorneys to undertake pro bono projects, both on their own and through structured pro bono opportunities made available by the firm and through partnerships with other organizations.
In 2016, attorneys and staff in the majority of our offices participated in pro bono projects. Epstein Becker Green attorneys spent approximately 5,500 hours working on pro bono projects and represented more than 100 different corporate and individual pro bono clients. For the ninth consecutive year, our Washington, DC, office participated in the DC Bar's Pro Bono Challenge. We are pleased to report that we continue to manage towards our goal of committing 3 percent of total billable hours to pro bono work.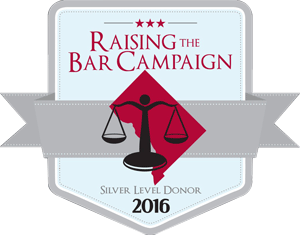 Epstein Becker Green's pro bono efforts are being recognized. A sample of those accolades include the following:
In August 2015, Ken Standard was awarded a New York Law Journal (NYLJ) Lifetime Achievement Award as part of its annual "Lawyers Who Lead by Example" awards. According to NYLJ, these awards honor attorneys "who have made an outstanding contribution by providing free legal services to low- and moderate-income New Yorkers and/or who have devoted their time to public service in the form of improvement to the courts, the laws or the profession."
On May 5, 2015, the Republic of France presented the Insignia of Chevalier (Knight) of the Legion of Honor to Pierre Georges Bonnefil. This highly regarded award is given annually to individuals who are most committed to preserving French heritage and connecting French culture to their work in the United States and who most exhibit outstanding public service.
On June 16, 2010, the firm received the 2010 Outstanding Achievement Award in the Public Education category from the Washington Lawyers' Committee for Civil Rights and Urban Affairs.
View Less
Read More
Recent Activities