We invite you to view Employment Law This Week® - tracking the latest developments that could impact you and your workforce. The series features Trending News, Deep Dives, and Monthly Rundowns.
Recent Episodes: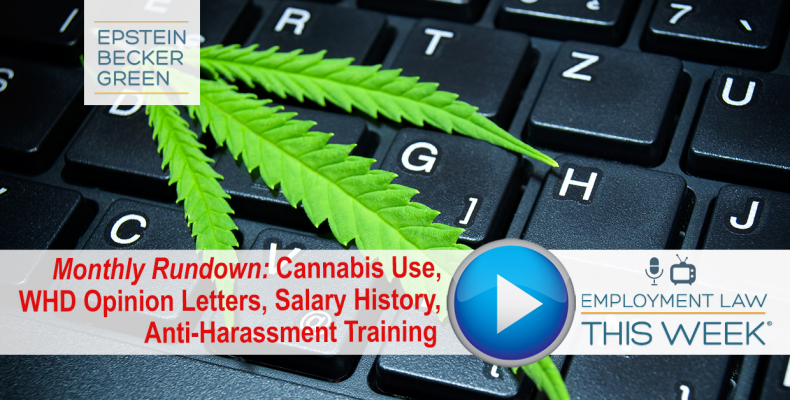 Cannabis User Protections, WHD Opinion Letters, New Salary History Bans, NYS Anti-Harassment Training Deadline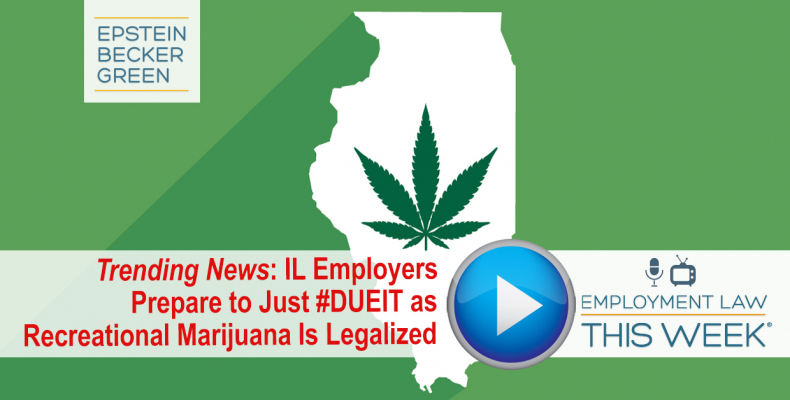 Illinois Employers Prepare to Just #DUEIT as Recreational Marijuana Is Legalized
View All
In the Thought Leaders in Health Law® series, Epstein Becker Green attorneys examine the latest trends driving laws, regulations, policy, and innovation in the health care industry.
Recent Episodes: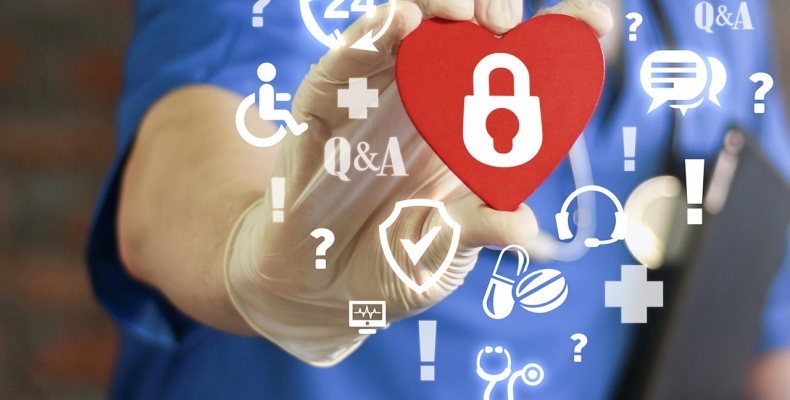 Examining how the FDA's approach is impacting innovation and product development in the medical device industry.
The risks companies face as the restrictions on the use of medical and recreational marijuana are relaxed in an increasing number of states across the country.
View All