We invite you to view Employment Law This Week® - tracking the latest developments that could impact you and your workforce. The series features Trending News, Deep Dives, and Monthly Rundowns.
Recent Episodes: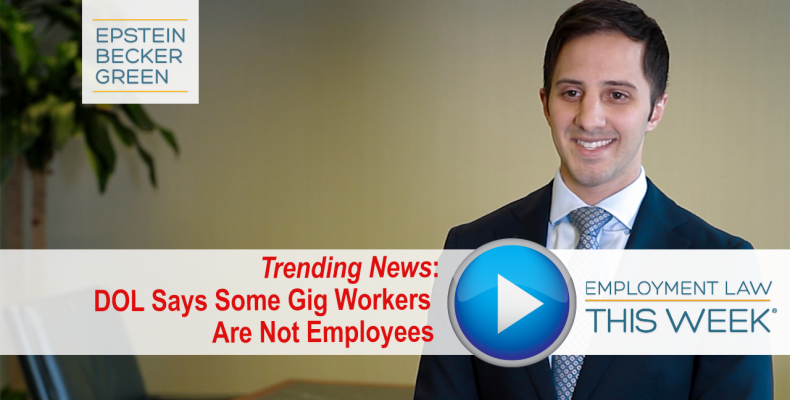 DOL Says Some Gig Workers Are Not Employees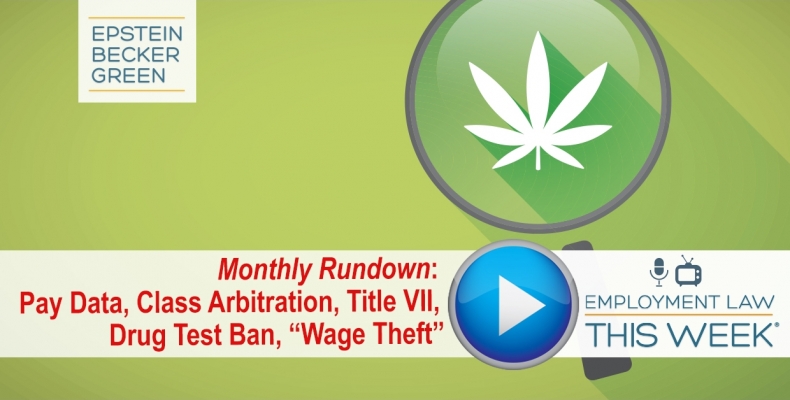 EEOC Pay Data Deadline, Class Arbitration Ruling, Scope of Title VII, Marijuana Drug Test Ban, "Wage Theft" Hearing
View All
In the Thought Leaders in Health Law® series, Epstein Becker Green attorneys examine the latest trends driving laws, regulations, policy, and innovation in the health care industry.
Recent Episodes:
The risks companies face as the restrictions on the use of medical and recreational marijuana are relaxed in an increasing number of states across the country.
Key employment law concerns that health care companies should address during a transaction.
View All