Employment Law This Week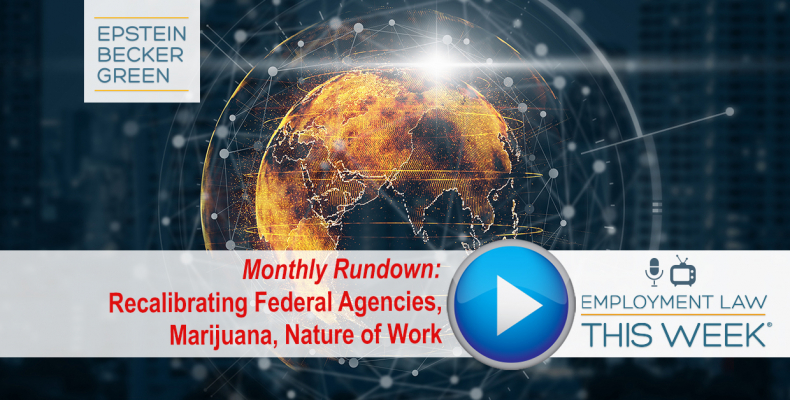 Recalibrating Federal Agencies, Marijuana Legalization, the Changing Nature of Work
About This Video Series
We invite you to view Employment Law This Week® - tracking the latest developments that could impact you and your workforce.
The series features three components: Trending News, Deep Dives, and Monthly Rundowns - read our announcement here.
Subscribe for email notifications.
All episodes, going back to October 2015, are on our site, YouTube, and Vimeo.
Extended podcast editions: Apple Podcasts, Google Play, Overcast, Soundcloud, Spotify, Stitcher.
Trouble viewing the video? See the episode pages for options or email us.
Share the Show: