Epstein Becker Green (EBG) is a national law firm that focuses its resources on health care, life sciences, and workforce management solutions, coupled with powerful litigation strategies. Through multidisciplinary client solutions, we become an extension of your in-house team. At EBG, we spend our time deeply immersed in our clients' operations so that we can experience their pressures, understand their industry-specific challenges, and address their needs efficiently.
Based in locations across the country, our close-knit teams focus on the latest developments and trends impacting our clients in health care, life sciences, financial services, retail, hospitality, and technology, among other industries. As former in-house counsel, regulators, and government officials, we go beyond the law to provide practical, plain-English advice that companies from early-stage start-ups to Fortune 100 companies can implement to their best advantage.
Client Relationships Built on Trust
Regardless of the size or scope of their challenges, clients come to us for perspective, clarity, and confidence. We've been in their shoes and have experienced the value of succinct, practical answers that minimize distraction and keep businesses moving forward. Most recently, our commitment to exceeding expectations earned our place in the BTI Client Service A-Team 2022: The Survey of Law Firm Client Service Performance.
Practical Insights for Confident Decisions
As the legal and regulatory landscape continues to shift, we provide convenient access to the laws, regulations, and updates our clients need to manage their workforces and protect their innovations in all 50 states. Our vast and ever-expanding library features engaging and easily accessible articles, videos, podcasts, and apps to put clients in control of how and when they receive their updates.
Individual Experience That Benefits the Whole
Our hands-on, real-world experience sets us apart. We are former general counsel of major corporations and staff counsel to congressional committees. We've held key positions within U.S. government agencies and in U.S. Attorneys' offices. Our instincts and insight inform confident decisions based on realistic outcomes. And when a client brings us a novel challenge, we won't hesitate to leverage the experience of our colleagues in other offices and practice areas to find solutions.
How We Add Value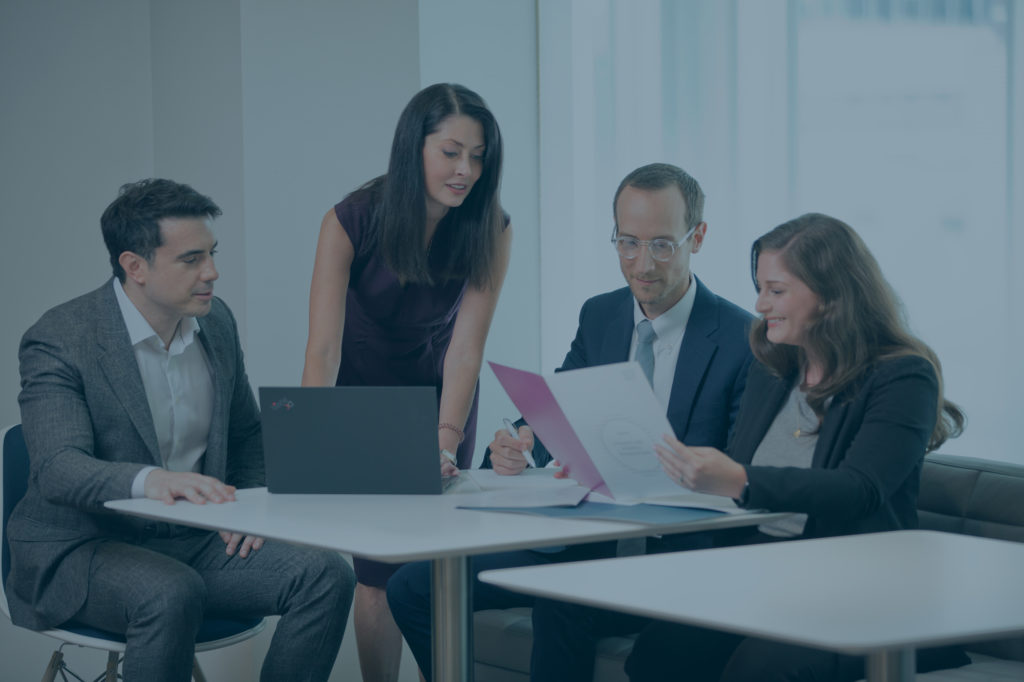 Cutting-Edge Strategic Alliances
We have developed strategic alliances that offer holistic solutions to our clients. Global employers find comprehensive solutions to workforce issues through our alliance with Deloitte Legal. Health care companies rely on EBG Advisors to see a project from ideation to full implementation.
---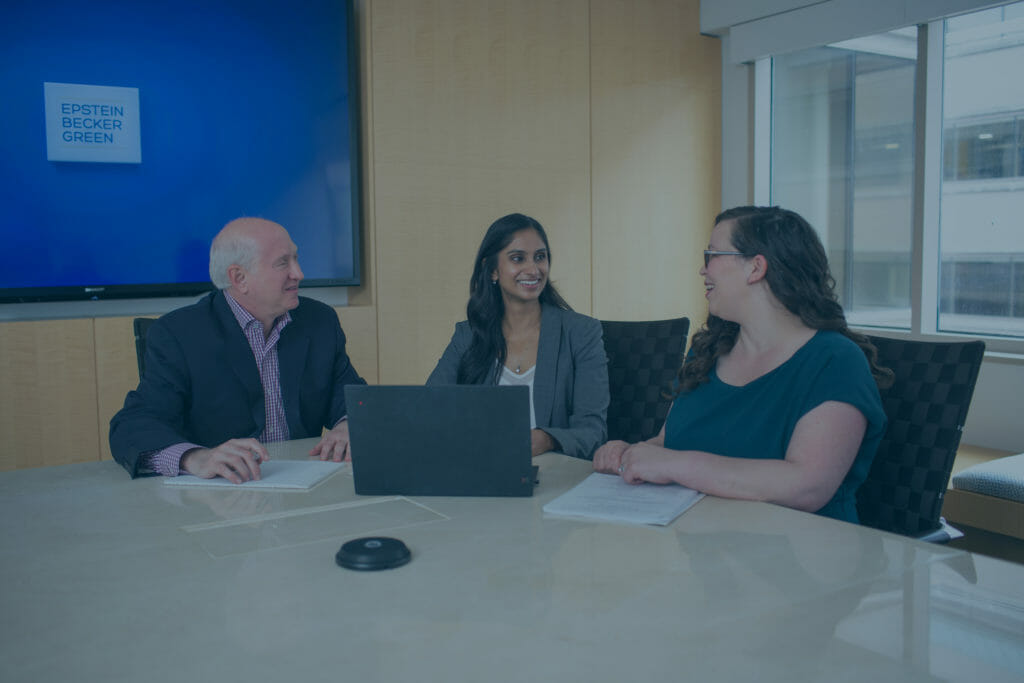 Industry-Leading Information Protection and Cloud Data Security
The security of our sensitive client data is paramount. In 2021, we became one of the first law firms in the country to achieve ISO/IEC 27017:2015 certification, reaching industry targets for safe and effective cloud services. For the past five years, we've also maintained ISO/IEC 27001:2013 certification of our Information Security Management System.
Who We Are
A Law Firm Driven by Its Core Values
Organizations are nothing without purpose. It's why we've established core values as the foundation we build on.
Our entrepreneurial spirit, respect, and inclusion drive the highest-level service and deep industry knowledge we bring to our clients.
Working Here
At Epstein Becker Green, we're all in. And if you're an all-in lawyer who wants to work with sophisticated, hardworking teams on impactful work, you've come to the right place.
We take our work and our client relationships seriously. We challenge each other and respect each other. Most importantly, we celebrate our success as a team. That's why so many of us have chosen to build long-term careers here.
Our Diversity Is Our Advantage
Our clients and colleagues benefit from the range of perspectives and creative ideas our collaborative approaches generate.
But we're far from satisfied. That's why we'll never stop improving our efforts to recruit, train, and mentor diverse talent.
Thought Leaders
The analysis of trending issues and development of insightful content have been in the DNA of the firm since its inception.
We do all we can to experience our clients' pressures, understand their industry-specific challenges, and address their needs efficiently.