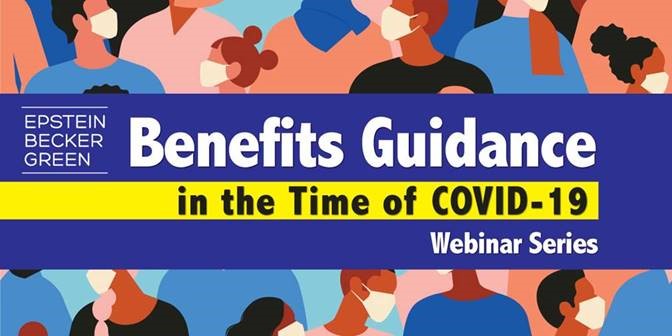 Our Employee Benefits and Executive Compensation practice is proud to present a new "Benefits Guidance in the Time of COVID-19" webinar series. You can access these courses on your own schedule. Keep up to date with a range of benefits and compensation considerations, or obtain an overview of an important topic impacting your company.
***
In this segment, Sharon L. Lippett, Member of the Firm in the Employee Benefits and Executive Compensation practice, in the New York office, presents on "The CARES Act Impact on Retirement Plans."
The Coronavirus Aid, Relief, and Economic Security Act ("CARES Act" or "Act"), a $2+ trillion aid and stimulus package, includes provisions that impact the design and administration of tax-qualified retirement plans. During this webinar, learn more about COVID-19-related distributions, hardship withdrawals, plan loans, suspension of loan repayments and required minimum distributions.