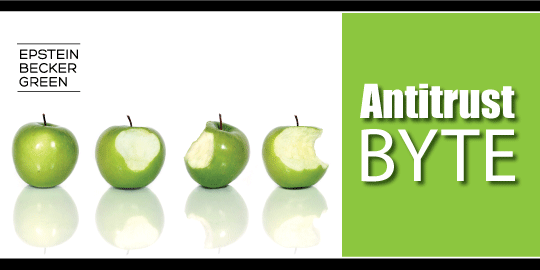 The Federal Trade Commission and the Antitrust Division of the U.S. Department of Justice (collectively, the "Federal Antitrust Enforcement Agencies") have made a concerted effort of late to describe themselves as "antitrust enforcers" (not "regulators") and have shown that they prefer structural (rather than conduct) remedies to address antitrust violations. In addition, the Federal Antitrust Enforcement Agencies have adopted subtle, yet significant, revisions to their final judgments (proposed with any settlement) that are designed to ease the burden of enforcement of these judgments and make violations more costly to defendants.
In particular, the Federal Antitrust Enforcement Agencies now require agreed-upon final judgments to include the following: (1) a reduction in the required burden to prove a violation of a final judgment, from the prior "clear and convincing" standard to a mere "preponderance of the evidence"; (2) an agreement that the Federal Antitrust Enforcement Agencies can seek an extension of the final judgment covering any period of time in which the defendant is found not to be in compliance; (3) a fee-shifting provision whereby a defendant found to be in violation of any final judgment will be required to pay the attorneys' fees, experts' fees, and costs associated with enforcement of a final judgment; and (4) an agreement that the Federal Antitrust Enforcement Agencies may seek to modify the final judgment prior to its expiration to, among other things, shorten its duration if the facts support such an action.
In addition, in a recent settlement, a hospital defendant accused of reaching an agreement with its competitors to divide markets was required to appoint an antitrust compliance officer and, correspondingly, to implement an antitrust compliance program. Among other things, the final judgment requires the antitrust compliance officer to provide, on an annual basis, at least four hours of antitrust compliance training to the hospital's officers and directors, certain other members of the hospital's executive team, and marketing team managers.
Defendants subject to these new provisions will need to devote even more attention to monitor compliance with the requirements of their final judgment, or be prepared to pay a steep price for any future violation.
* * *
For additional information about the issues discussed above, or if you have any other antitrust concerns, please contact the Epstein Becker Green attorney who regularly handles your legal matters, or one of the authors of this Antitrust Byte: