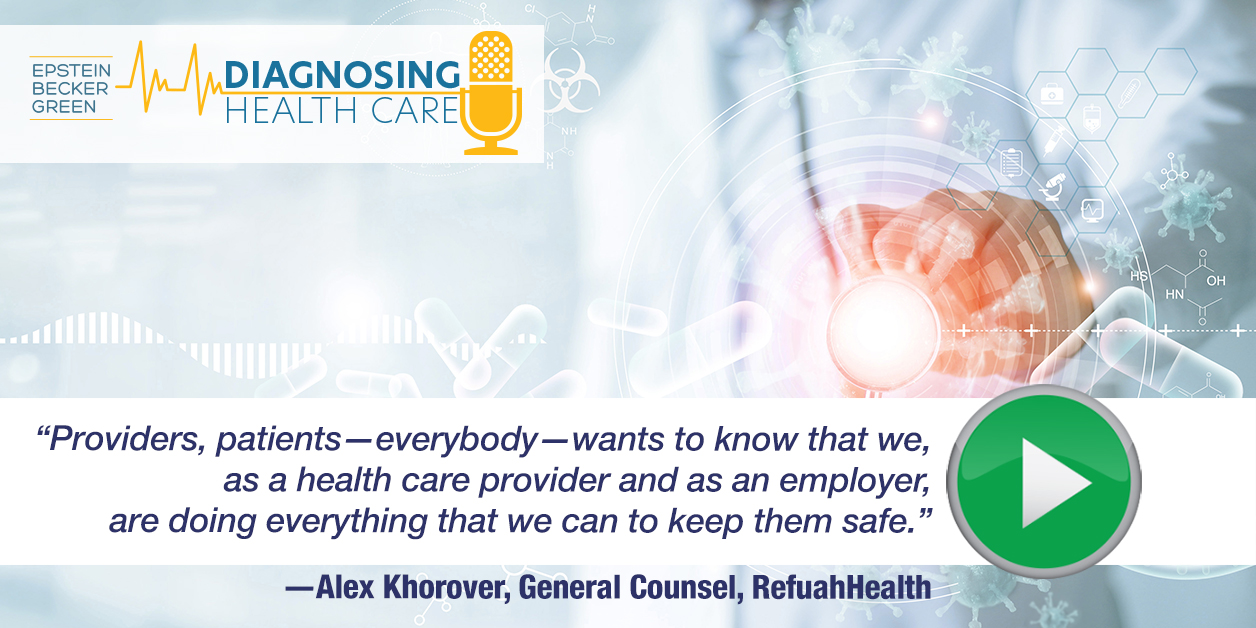 Listen on Apple Podcasts, Google Podcasts, Overcast, Spotify, Stitcher, YouTube.
This Diagnosing Health Care episode focuses on contingency planning and risk mitigation strategies as health care businesses prepare for the long haul of overcoming a potential second wave of the COVID-19 pandemic. The episode features special guest Alexandra Khorover, General Counsel at RefuahHealth, and Anjana Patel, a Member of the Firm at Epstein Becker Green. Attorney Paulina Grabczak hosts.
Here's a preview of what you'll hear:
"Providers, patients—everybody—wants to know that we, as a health care provider and as an employer, are doing everything that we can to keep them safe." – Alexandra Khorover, General Counsel, RefuahHealth
"One takeaway for all the industries is to really engage in contingency planning. Think about getting business interruption insurance, staffing and shortages of staffing, and communication plans for customers and employees .…" – Anjana Patel, Member of the Firm
"Navigating different rules and regulations within the counties, but then also within different states, [is] certainly one of the challenges both now for the first wave, and then potentially a second wave." – Paulina Grabczak, Associate
About the Diagnosing Health Care Podcast
The Diagnosing Health Care podcast series examines the business opportunities and solutions that exist despite the high-stakes legal, policy, and regulatory issues that the health care industry faces.
Trouble listening to this podcast? Please contact us at thisweek@ebglaw.com and mention whether you were at home or working within a corporate network. We'd also love to hear your suggestions for future episode topics.
Subscribe to the Podcast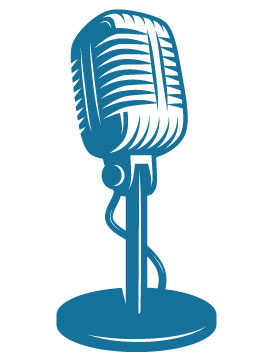 Never miss an episode! Subscribe to Diagnosing Health Care on your preferred platform – Amazon Music / Audible, Apple Podcasts, Audacy, Deezer, Google Podcasts, iHeartRadio, Overcast, PlayerFM, Spotify, Stitcher, Vimeo, YouTube.
Spread the Word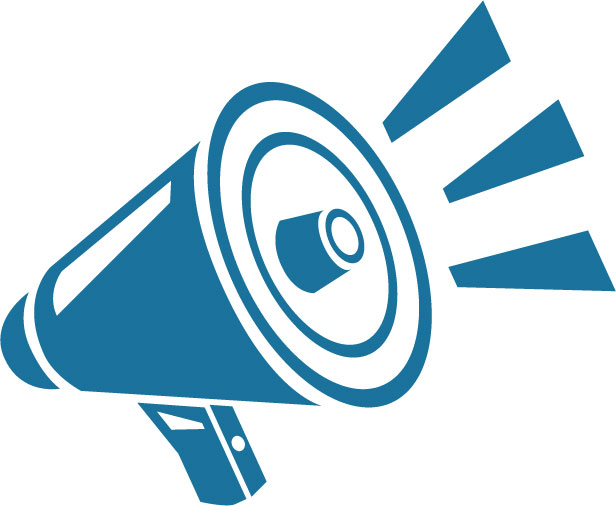 Would your colleagues, professional network, or friends benefit from Diagnosing Health Care? Please share the edition each week on LinkedIn, Facebook, YouTube, Instagram, and Twitter, and your connections can subscribe for email notifications.