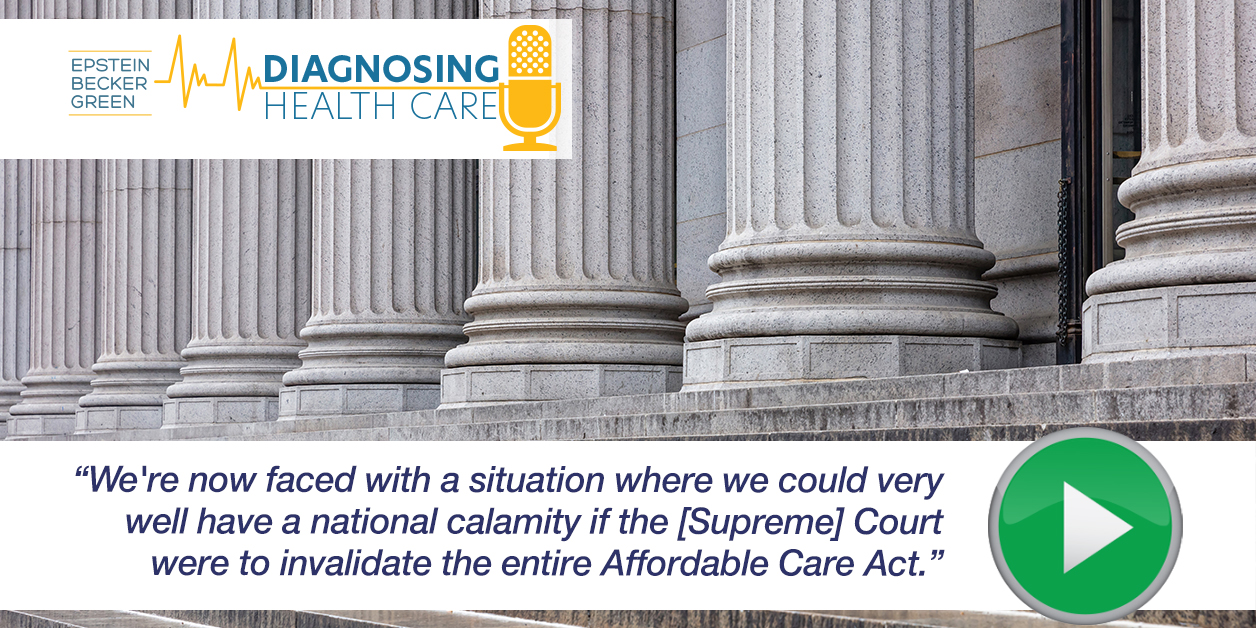 Listen on Apple Podcasts, Google Podcasts, Overcast, Spotify, Stitcher, YouTube.
Oral arguments in California v. Texas offer a glimpse at how the Supreme Court might rule in deciding the fate of the Affordable Care Act ("ACA"). Attorneys Stuart Gerson and Tim Murphy also look at what Justice Amy Coney Barrett's recent appointment means for the ACA and other health law decisions in the upcoming term.
Here's a preview:
"We're now faced with a situation where we could very well have a national calamity if the [Supreme] Court were to invalidate the entire Affordable Care Act." —Stuart Gerson, Member of the Firm
"We get surprised, and rather quickly so, by [Supreme Court] appointees. Looking at how, for example, Justice Gorsuch has reacted in several recent cases, you know that there are no sure things." —Stuart Gerson, Member of the Firm
"And even if Congress was to act, there's no guarantee that they would do so without need for litigation afterwards under the ERISA statute, right? So, they could amend it in a way that still leaves a chance for further court cases to come." —Tim Murphy, Associate
Read more about California v. Texas and other key health law cases at http://www.scotustoday.com/.
About the Diagnosing Health Care Podcast
The Diagnosing Health Care podcast series examines the business opportunities and solutions that exist despite the high-stakes legal, policy, and regulatory issues that the health care industry faces.
Trouble listening to this podcast? Please contact us at thisweek@ebglaw.com and mention whether you were at home or working within a corporate network. We'd also love to hear your suggestions for future episode topics.
Subscribe to the Podcast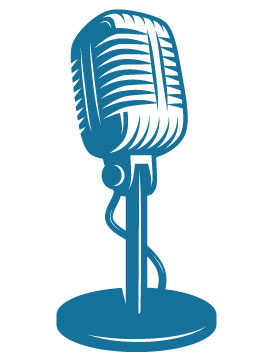 Never miss an episode! Subscribe to Diagnosing Health Care on your preferred platform – Amazon Music / Audible, Apple Podcasts, Audacy, Deezer, Google Podcasts, iHeartRadio, Overcast, PlayerFM, Spotify, Stitcher, Vimeo, YouTube.
Spread the Word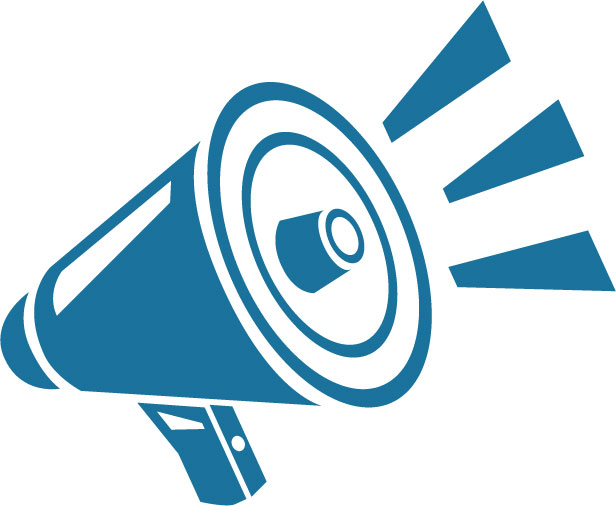 Would your colleagues, professional network, or friends benefit from Diagnosing Health Care? Please share the edition each week on LinkedIn, Facebook, YouTube, Instagram, and Twitter, and your connections can subscribe for email notifications.