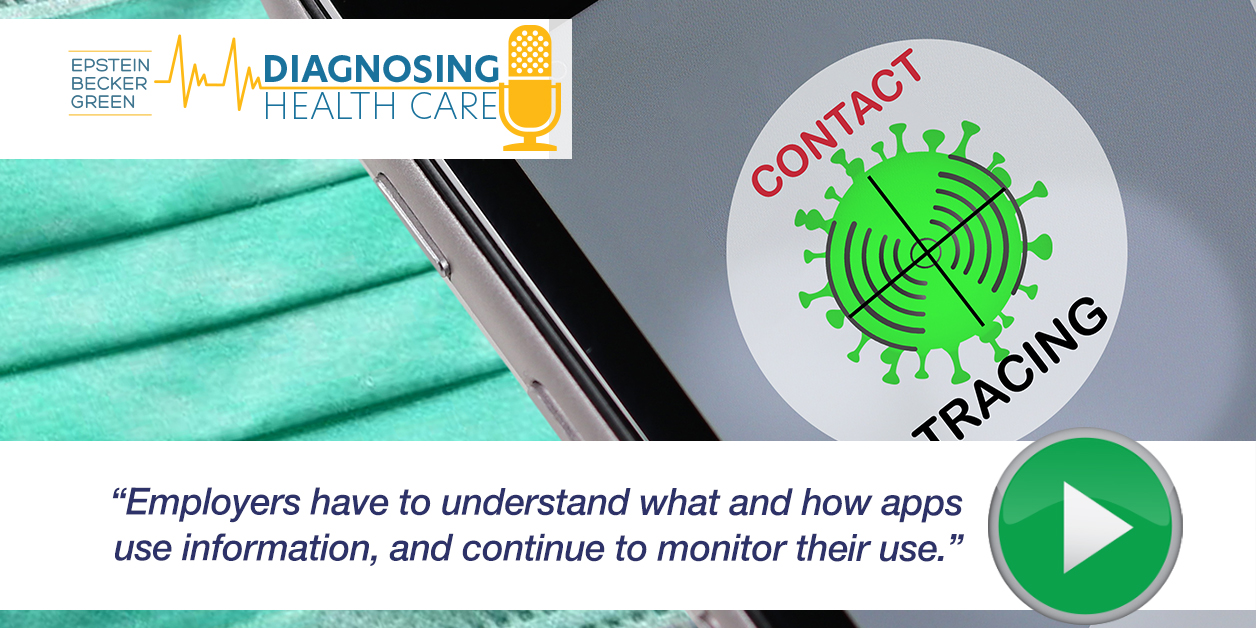 Listen on Apple Podcasts, Google Podcasts, Overcast, Spotify, Stitcher, YouTube.
Contact tracing will continue to play a big role in fighting the COVID-19 pandemic, especially in understanding the impact of vaccines. Attorneys Michelle Capezza, Karen Mandelbaum, and Jessika Tuazon look at the privacy issues health care companies and employers across industries should consider when implementing contact tracing technologies.
Here's a preview:
"There's a massive amount of planning and re-planning, revisiting plans for all of these workplace scenarios and patient management issues. So any contact tracing plan needs to account for these variables." —Michelle Capezza, Member of the Firm
"Employers have to understand what and how apps use information, and continue to monitor their use." —Karen Mandelbaum, Senior Counsel
"A comprehensive method of contact tracing is needed to get people back to work and the economy moving, but it is important to contact trace for the limited intended purpose of reducing COVID-19 infection risks." —Jessika Tuazon, Associate
Read more about the privacy and security issues employers across industries face in utilizing contact tracing technologies. 
About the Diagnosing Health Care Podcast
The Diagnosing Health Care podcast series examines the business opportunities and solutions that exist despite the high-stakes legal, policy, and regulatory issues that the health care industry faces.
Trouble listening to this podcast? Please contact us at thisweek@ebglaw.com and mention whether you were at home or working within a corporate network. We'd also love to hear your suggestions for future episode topics.
Subscribe to the Podcast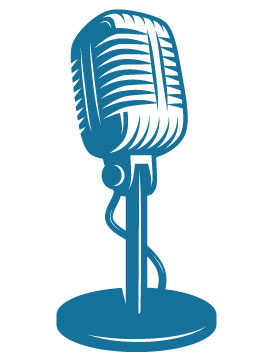 Never miss an episode! Subscribe to Diagnosing Health Care on your preferred platform – Amazon Music / Audible, Apple Podcasts, Audacy, Deezer, Google Podcasts, iHeartRadio, Overcast, PlayerFM, Spotify, Stitcher, Vimeo, YouTube.
Spread the Word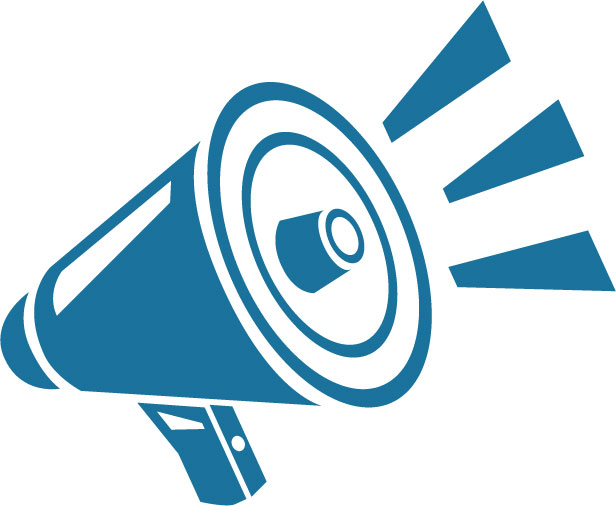 Would your colleagues, professional network, or friends benefit from Diagnosing Health Care? Please share the edition each week on LinkedIn, Facebook, YouTube, Instagram, and Twitter, and your connections can subscribe for email notifications.