Washington, DC (November 17, 2020) – Epstein Becker Green ("EBG") is pleased to announce that it has bestowed the 2020 Core Values Champion award on three winners.
Three years ago, attorneys and staff worked together to define and express the firm's values, creating a Values Commitment that outlines the intangible qualities of EBG that have shaped and continue to define our culture. (Download the PDF.) To date, nearly 300 colleagues at all levels throughout the firm have been nominated by their peers and recognized internally as monthly Values Champions. From the nominations submitted each year, we recognize three annual winners—one staff, one Associate, and one Member of the Firm—for their contributions to the firm's culture. Each winner receives a gift acknowledging the award.
"Commemorating three winners each year is a wonderful moment to pause, celebrate, and look to the future with hope. During such an unprecedented year, it is more important than ever to recognize the people whose actions have supported the firm through their ever-present care, collaboration, client service, and all of the values that drive us," said James P. Flynn, Managing Director of EBG. "We choose our annual Values Champions from a pool of sincere and genuine nominations submitted by colleagues so inspired by each other's excellence that they feel compelled to make that person known. These winners are most reflective of the firm's Values Commitment and we are grateful for their efforts on behalf of the firm."
We are pleased to announce that the 2020 Values Champion winners are: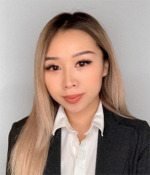 Joyce Yi
Joyce Yi, a Desktop Support Specialist in our New York office, was nominated as a Values Champion several times throughout the year for her client service, focused excellence, and effective communication. As the firm pivoted to remote work due to the COVID-19 pandemic, like so many of her IT colleagues at the firm, Joyce has continually delivered the highest level of service in her internal area of expertise, applying her technical knowledge of remote phone and conferencing systems to implement practical, creative solutions to allow our attorneys and staff to meet client needs despite the challenges of facing all of us this year.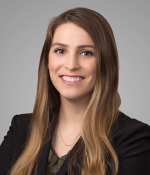 Nancy Gunzenhauser Popper
Nancy Gunzenhauser Popper, an Associate in our New York office, has been said to be "one of the most helpful people at EBG" but during this pandemic she has outdone herself. Nancy's practice involves advice and counsel on employment issues. During the pandemic, in addition to continuing to keep the firm and its clients current on the myriad state and city laws throughout the country, Nancy became the "go-to" expert on state and local COVID-related safety guidance and requirements. She responded to colleagues' and clients' questions in her usual speedy manner, and devoted countless hours to organizing and spearheading the preparation of articles, checklists, and other tools to keep everyone up to date.
Peter A. Steinmeyer
Pete Steinmeyer, Member of the Firm, was nominated as a Values Champion multiple times this year leading up to our Annual Values Champion Award. Pete fulfills our values of thought leadership, collegiality, inclusion, care, and respect on a daily basis in his roles as colleague and Managing Shareholder of the Chicago office—especially this year in keeping his office focused, enthusiastic, informed, and safe amid uncertainty. His actions regularly demonstrate the Core Values that are "the undercurrent of being a member of the EBG family."
About Epstein Becker Green
Epstein Becker & Green, P.C., is a national law firm with a primary focus on health care and life sciences; employment, labor, and workforce management; and litigation and business disputes. Founded in 1973 as an industry-focused firm, Epstein Becker Green has decades of experience serving clients in health care, financial services, retail, hospitality, and technology, among other industries, representing entities from startups to Fortune 100 companies. Operating in locations throughout the United States and supporting domestic and multinational clients, the firm's attorneys are committed to uncompromising client service and legal excellence.  For more information, visit www.ebglaw.com.