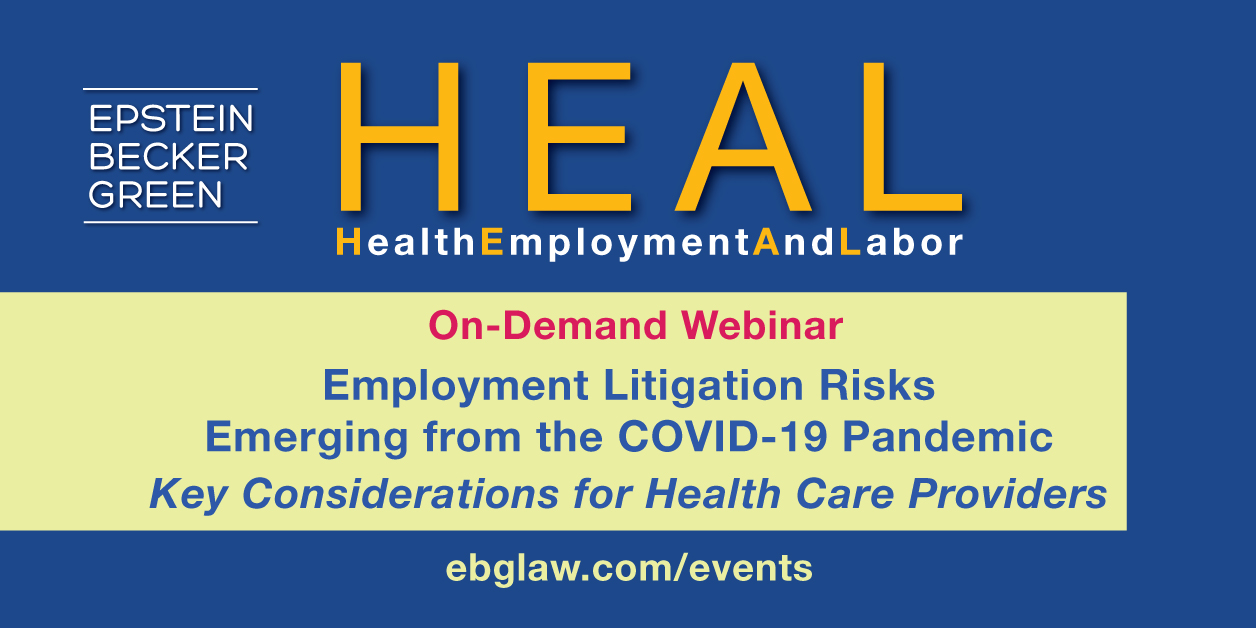 The global COVID-19 pandemic is unprecedented in its impact on employers of all industries, particularly the health care industry. Health care employers face growing market complexities while developing plans to resume normal business operations and while staffing during COVID-19.
The high degree of uncertainty, inefficiency, and volume of workforce issues is being addressed at the national, state, and city levels.
Organizations need to navigate this changing regulatory environment and redevelop business fundamentals to alleviate concerns and limit liability—even as they become fully operational and adjust to the new normal.
During this webinar, we will address the employment litigation risks that health care employers may face as a result of COVID-19, and the steps employers can take to mitigate those risks.
Presented by Epstein Becker Green attorneys:
Denise Dadika, Member of the Firm
James Oh, Member of the Firm
Robert O'Hara, Member of the Firm
Click here to access the complimentary recording and materials.
If you have questions, please contact the speakers or Eury Jung at ejung@ebglaw.com.