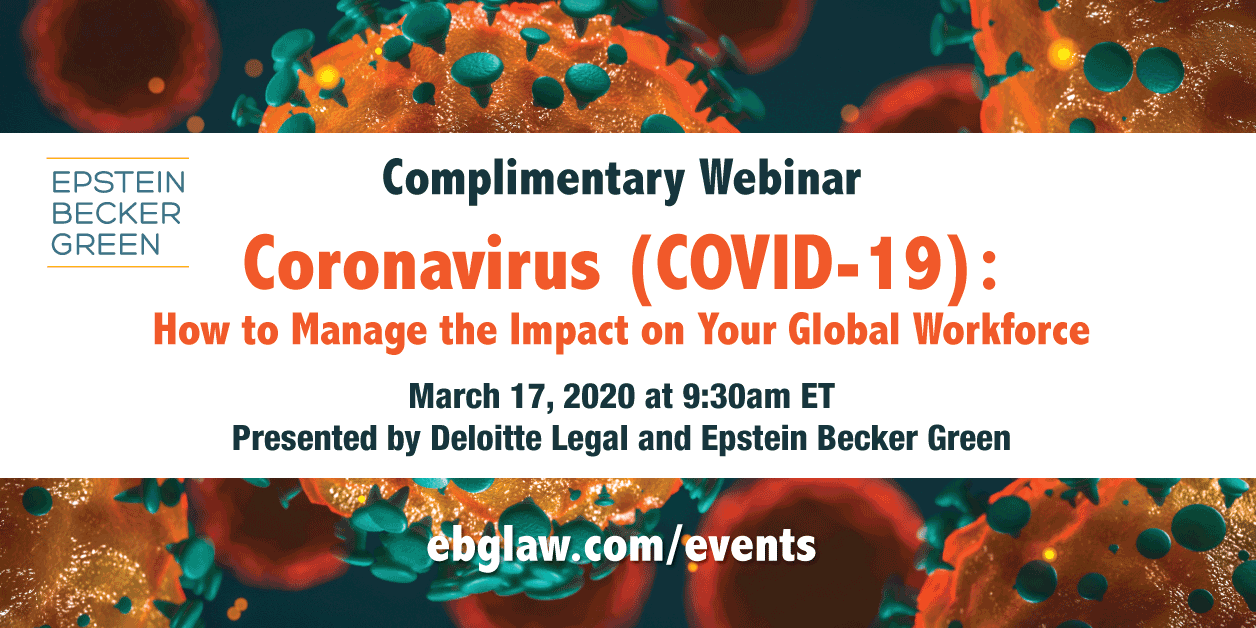 Erika Collins and Susan Gross Sholinsky, Members of the Firm, will co-present "Coronavirus (COVID-19): How to Manage the Impact on Your Global Workforce," a webinar co-hosted by Epstein Becker Green and Deloitte Legal. Ms. Collins and Ms. Sholinsky are joined by Nicolaas Vermandel, Fernando Bazan, Andrew Lilley, and Alexander Fischer of Deloitte Legal.
As news of the novel coronavirus's spread continues to have a dramatic impact worldwide, employers are facing countless questions about how to address the implications of the virus on their businesses and workforce.
In this webinar, our panel of experienced attorneys bring a global and best-practice perspective to the following topics:
What lessons can employers learn from the experience in China?
What restrictions should employers consider as to medical inquiries or quarantine?
What is the latest on the legislative framework and temporary measures regarding pay, especially during quarantine, illness, or temporary shutdown?
How do employers maintain business continuity during this crisis? What about paid time off and telework? What happens when employees refuse to work because of their concern over contamination risk?
Click here to view this complimentary webinar.
Learn about the alliance between Epstein Becker Green and Deloitte Legal.