Industry Spotlights Webinar Series: Legal Issues Hospitality Employers Should Be Considering This Year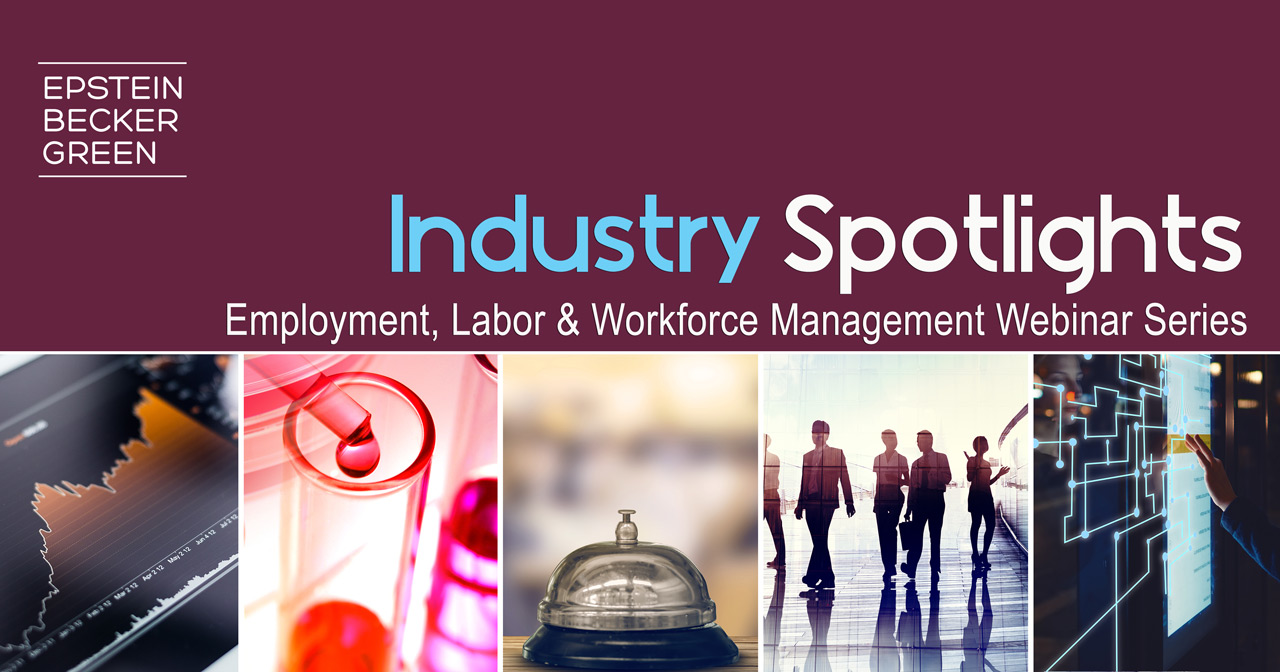 Watch the Video on Youtube or Here:
Download the Slides or View via Slideshare:
So far, 2018 has brought an increasing number of labor and employment rules and regulations. To help you stay up to date, we are pleased to introduce the Employment, Labor & Workforce Management Webinar Series. Each month, we will focus on a specific industry, topic, or practice area.
Our first webinar will be hosted by Epstein Becker Green's Hospitality service team. Diving deeper into our recently released Take 5, we will be discussing:
Additional measures to protect lesbian, gay, bisexual, and transgender employees in the hospitality workplace
Compliance training in the hospitality workplace
Transactional due diligence, including labor relations issues
The risk of self-reporting overtime and minimum wage violations under the Payroll Audit Independent Determination (PAID) program
Have a question? Please email Sylwia Faszczewska at [email protected]