Career Pathways
Featured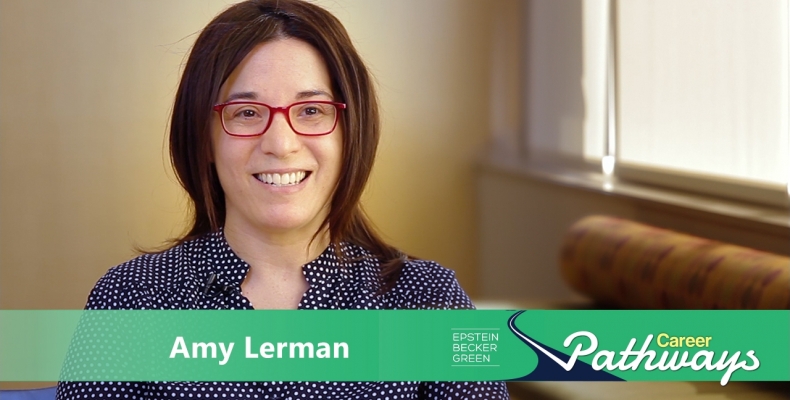 In this Career Pathways segment, attorney Amy Lerman discusses the importance of flexibility in her approach to work/life balance as a parent.
About This Video Series
Career Pathways at Epstein Becker Green features our attorneys discussing their personal perspectives on developing their careers at our firm. Epstein Becker Green's entrepreneurial spirit has fostered an inclusive and collaborative environment. Our attorneys and staff are committed to excellence for our clients and for each other. Are you ready to create your path as a thought leader?
Visit our Careers section for attorney, law student, and professional staff opportunities.
Share the Series: