Profiles in Diversity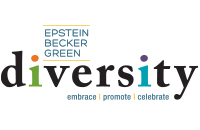 In the late 1960s and early 1970s, I was working at a law firm on Wall Street, where I was doing corporate and securities law, when I got a call from a friend who proposed that I come to Washington, DC, to work at the government to help implement some new health care initiatives the government was considering (which resulted in the enactment of HMO legislation). I did some research and discovered that health care was an entirely new field of law. So, I took a chance; relocated my family to Washington, DC; and went to work for the U. S. Department of Health, Education, and Welfare (which is now known as the "U.S. Department of Health and Human Services"). I immediately fell in love with health care law. After a year with the department, I decided to take another chance and open my own law firm that focused on the representation of new and creative health care companies.
From the earliest days of the firm, it has always been important to me to create a firm of inclusion and to have diversity of thought from talented, innovated attorneys. I wanted to establish a "team" concept at the firm because I felt that clients could get the best quality legal service if they could have a team of lawyers working for them, contributing their own independent knowledge. This concept led to looking for individuals from different backgrounds, experiences, and cultures and providing an environment for them to grow to their own maximum capacity, to become an expert in their own area of health law.
The legal industry is a profession where it takes a lot of hard work, time, and commitment to become an attorney, and you have to learn your craft to become really good at what you do. I would advise anyone entering the field to find an environment that embraces creativity, innovation, and diversity of thought. Find a place that is looking for individuals to grow and develop into future leaders of the law. Most importantly, find a place where you really like the people you work with and a place that is willing to take a chance on you.