Developing a safe and compliant COVID-19 return-to-work plan amidst evolving regulatory guidance and legal uncertainty is a unique challenge every organization must face. At Epstein Becker Green, keeping up with rapidly changing rules and laws across multiple state borders and time zones is something we do every day.
We have decades of experience helping employers pivot and adapt to challenging mandates and highly nuanced circumstances.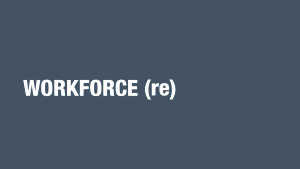 Today, our attorneys are empowering organizations to hit the ground running with the right set of safe, compliant post-pandemic strategies to fit their specific organizational needs. We provide comprehensive support to our clients as they address global legal mobility issues, workforce transformations and organizational changes, HR compliance programs, the impact of collective bargaining arrangements, potential class action litigation, corporate governance, and other related matters.
Planning Ahead for a Smooth Transition
Whether contemplating in-person, hybrid, or fully remote work scenarios, planning ahead—and communicating clearly and often—is critical. We arm employers, before opening their doors, with the latest health and safety guidance from the Occupational Safety and Health Administration and the Centers for Disease Control and Prevention to develop compliant and secure protocols for temperature checks, COVID-19 tests, acknowledgement forms, contact tracing, vaccination requirements, and the assistive technologies used to collect that data.
Long-Term Remote Work Solutions
Remote work will continue to be an attractive option for many employers long after the pandemic ends. We're helping employers navigate questions and regulations concerning remote, hybrid, and flexible work arrangements, especially the laws affecting wage and hour requirements, workplace safety, employee benefits, and employee mobility.
Return-to-Work Training for Safety & Compliance
Any successful return-to-work strategy involves training. This includes training staff on how to safely return, but also training on how to handle complicated mandates and sensitive circumstances. We train HR and in-house legal teams, executives, and managers to model safe behaviors, equitably manage hybrid workplaces, including how not to engage in any form of intentional or inadvertent discrimination or retaliation when making work assignments or responding to COVID-19-related work accommodations and vaccine policy exceptions.
Internal Training Solution
Epstein Becker Green offers a comprehensive safety training solution, developed by our Employment, Labor & Workforce Management practice, that addresses return-to-work considerations and guidelines to help employers bring their workforce back in a safe and compliant manner. This presentation can be tailored to a company's internal branding and may be administered by either a member of the company's own training team or one of our experienced attorneys. For more information about our internal training solution, please contact Susan Gross Sholinsky at sgross@ebglaw.com.
Avoiding Litigation Pitfalls
By staying ahead of the curve, our litigators are poised to anticipate potential discrimination claims that could arise from office re-openings, changing work arrangements, and the impacts of the pandemic on individuals in protected classes. Our Class Action Avoidance Series keeps employers informed of a range of legal considerations, specifically those that may lead to a risk of a class action lawsuit as employers face return-to-work decisions.
Representative Experience
Advised numerous clients on all aspects of COVID-19 workforce management. We prepared leave of absence and remote work policies and leave request forms for during- and post-COVID-19 workforces and provided return-to-work safety training and facilitated the creation and enforcement of protocols to address actual and suspected positive COVID-19 cases in the workplace.
Provided counsel to a D.C.-based economic consulting firm on the application and effect of COVID-19 and related laws, including revising a leave policy under the Families First Coronavirus Response Act and D.C. law, identifying essential employees, addressing employees' telework and return-to-work questions and concerns, and advising on return to work plans and the administration of a bonus plan in light of furloughs.
Advised a sports league on policy drafting and administration, corporate communications, employee relations concerns, Americans with Disabilities Act accessibility matters for return to work and return to play, furlough advice, as well as advice regarding setting up a COVID-19 relief fund for furloughed employees.
Assisted several high-end retailers as they closed and then reopened stores and other facilities around the country, including managing furloughs and layoffs, procuring job-sharing arrangements through local departments of labor, and managing public accommodation concerns.