While most of the country is putting the COVID-19 pandemic in the rearview mirror, employers that haven't yet required their employees to return to the office full time are grappling with the challenges created by remote and hybrid work policies.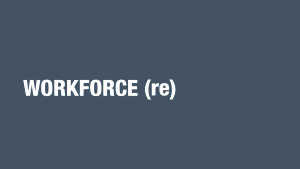 At Epstein Becker Green, our attorneys have decades of experience helping employers pivot and overcome new legal and workforce management challenges and adapt to highly nuanced circumstances. That's why employers turn to us for advice on issues relating to remote and hybrid work, as well as bringing employees back to the office.
Work Arrangements for the Long Term
Remote and hybrid work arrangements will, for many employers, remain in place for the foreseeable future. As such, we're helping employers with remote or hybrid workforces stay compliant with wage and hour, accommodations, leave of absence, workplace safety, employee benefits, discrimination, and harassment laws, among others. We also provide comprehensive support to our clients as they address global legal mobility issues, organizational changes, the impact of collective bargaining arrangements, potential class action litigation, corporate governance, and other related matters.
Interstate Employment Issues
Remote work arrangements can result in work locations crossing state lines. Because we're a national law firm, clients rely on us to guide them through the different insurance, employment, and other laws and regulations that will apply in interstate employment situations.
Privacy and Data Security Concerns
Businesses that maintain client and customer data have legal obligations to protect that data from unauthorized access, and all companies seek to protect their trade secrets. We help clients design legally compliant solutions that strengthen their security systems against cyberattacks and employee wrongdoing, including the theft of trade secrets.
Training for Safety & Compliance
For those employers transitioning workers from remote to hybrid or fully in-office work, a successful return-to-work strategy must involve training. This includes training staff not only on how to safely return but also on how to handle complicated mandates and sensitive circumstances. We train HR and in-house legal teams, executives, and managers to model safe behaviors and equitably manage hybrid workplaces, including how not to engage in any form of intentional or inadvertent discrimination or retaliation when making work assignments or responding to work accommodations requests.
Internal Training Solution
Epstein Becker Green offers a comprehensive safety training solution, developed by our Employment, Labor & Workforce Management practice, that addresses return-to-work considerations and guidelines to help employers bring their workforce back in a safe and compliant manner. This presentation can be tailored to a company's internal branding and may be administered by either a member of the company's own training team or one of our experienced attorneys. For more information about our internal training solution, please contact Susan Gross Sholinsky at sgross@ebglaw.com.
Avoiding Litigation Pitfalls
By staying ahead of the curve, our litigators help clients anticipate potential discrimination claims that could arise while implementing a remote or hybrid work model or transitioning employees to fully in-office work. We also keep employers informed of a range of other legal considerations, including those that may lead to a risk of a class action lawsuit, as employers reevaluate their remote and hybrid work policies.