Profiles in Diversity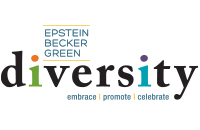 Although my parents did not have the opportunity to go to college, they recognized the importance of education. It was imperative to them that their children not only graduate from high school but attend college as well. Being the youngest of five children, I was also influenced by two older sisters, who became teachers, to pursue a higher education. My parents and siblings guided, counseled, and pushed me to reach my maximum potential. They always told me from a young age that I should prepare for a professional career, such as a doctor or lawyer.
I applied to several colleges, and Harvard University was one of them. After being accepted at Harvard, the next step was to find the funds to pay for school. It was a challenge, but I was determined not to become discouraged. With some scholarships, part-time jobs, and assistance from my sisters and parents, I was able to secure the funds necessary to attend college. This was an enormous sacrifice for the members of my family because they did not have a lot of money. But again, education was important to them, and they strongly believed in me.
As a freshman at Harvard, I started preparing for law school. Upon completing my undergraduate studies at Harvard, I applied to Harvard Law School and was accepted. When I finished law school, I was the only African-American in my graduating class—and I'm often asked how that felt. Not to downplay my experience because it did come with its challenges, law school is stressful and competitive for anyone, regardless of your race or gender.
After graduating from law school, I started my career in government. It was during the time when law firms and corporate America were not hiring minority attorneys. However, the culture in the United States started to slowly change, and, about several years later, in 1967, I was recruited by a pharmaceutical company. Within a year, I was promoted to Counsel of the Products division, and, by 1970, I was promoted again to the division's Vice President.
I've been with Epstein Becker Green now for about 15 years. The reasons I joined the firm was its culture and the flexibility that it gives to its attorneys. The firm's personality was different from most law firms, and I thought it was a good fit for me. Epstein Becker Green fosters creativity towards problem-solving. For instance, I was hired as a General Counsel for the firm; at that time, it was uncommon for law firms to have their own General Counsel.
Being an attorney is not easy, but it is very rewarding. I would tell anyone who has decided to enter the legal field to expect challenges but to not be afraid of them. When making a decision, give it some careful thought. Do not make rash decisions, and be willing to take a chance and try new things.