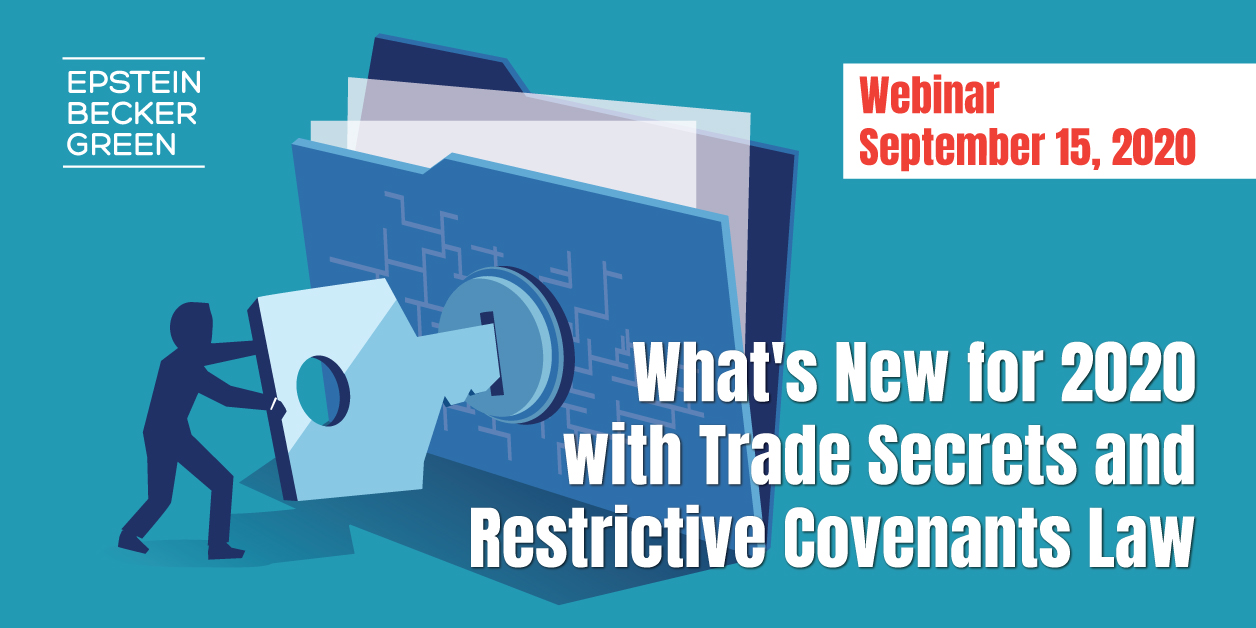 2020 has been an unsettling, unprecedented, and difficult year for most employers. At the same time, courts and legislatures have been directly affected by the ongoing pandemic while responding to the urgent and unusual needs of litigants and constituents. As businesses try to navigate economic fallout and new challenges – a remote workforce and varying, but elevated, degrees of anxiety among employees – concerns about protecting valuable trade secrets and customer relationships from competitors remain paramount. Trade secrets may be more vulnerable when employees must work from home or in other environments the employer cannot control, and it is critical that employers retain and hire the work force best suited to carry them and their customers across the shifting sands.
How are U.S. courts and legislatures reacting to familiar trade secret and employee mobility issues in this unfamiliar landscape?
How can you put yourself in the best position to protect your resources and succeed amid all of the rapid changes?
Whether you are an employer drafting agreements and policies or in litigation seeking to enforce or avoid them, you will want to know about recent developments and what to expect in this area.
Join Epstein Becker Green attorneys Peter Steinmeyer, Aime Dempsey, and Janene Marasciullo for a webinar providing insights into recent developments and potential trends in the evolving legal landscape of trade secret and restrictive covenant law.
Click here to access the complimentary recording and materials for this webinar.
For additional information about the event, please contact Julie Choudhury.