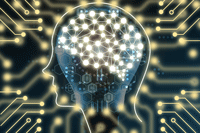 Congress rather quietly change the rules with regard to FDA oversight of clinical decision support software in section 3060 of the 21st Century Cures Act, signed into law last December. Based on that legislation as well as the present regulatory environment, this webinar will focus primarily on the guardrails for the development of clinical decision support software that will keep such software out of FDA's realm.
Specifically, in this webinar, you will learn:
A checklist of issues to explore to assess whether CDS software likely will be regulated by FDA
The consequences of FDA regulation unique to machine learning algorithms
The future of FDA regulation of CDS and machine learning, as a best guess
Who Should Attend?
This presentation is of particular interest to business people who need to understand in practical terms the regulatory risk associated with developing clinical decision support that makes use of machine learning, and how to manage that risk, including:
Private equity investors, including principals, researchers and those responsible for due diligence
Senior management of early stage startups