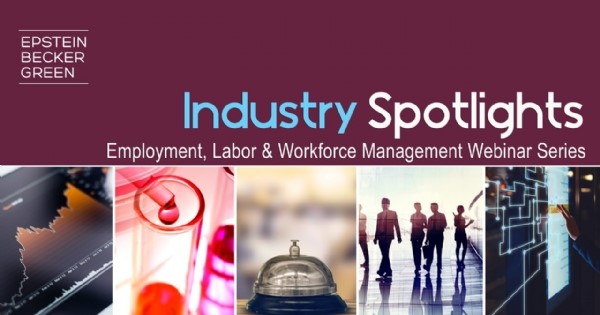 Watch the Video on Youtube or Here:
Download the Slides or View via Slideshare:
In 2018, we have seen important new wage and hour developments unfolding on a seemingly weekly basis. To help you stay up to date and out of the crosshairs of the plaintiffs' bar, we invite you to join Epstein Becker Green's Employment, Labor & Workforce Management Webinar Series presentation for September. Presented by our Wage and Hour practice group, this webinar will focus on wage and hour developments affecting the hospitality and home health care industries, although much of the information will also be of interest to employers in other industries.
With an eye toward the hospitality industry, the key issues we plan to cover include:
New statutory and regulatory changes affecting tip pooling and sharing, as well as required notice to employees
Litigation risks presented by service charges
New York's requirements concerning spread-of-hours and call-in pay
For home health care businesses, we will focus on these topics:
The emerging case law on 24-hour sleep time
How to track hours worked, especially for employees previously viewed as exempt
Whether to classify workers as "employees" or "independent contractors"
Have questions?  Please contact the presenters or Sylwia Faszczewska for additional information.