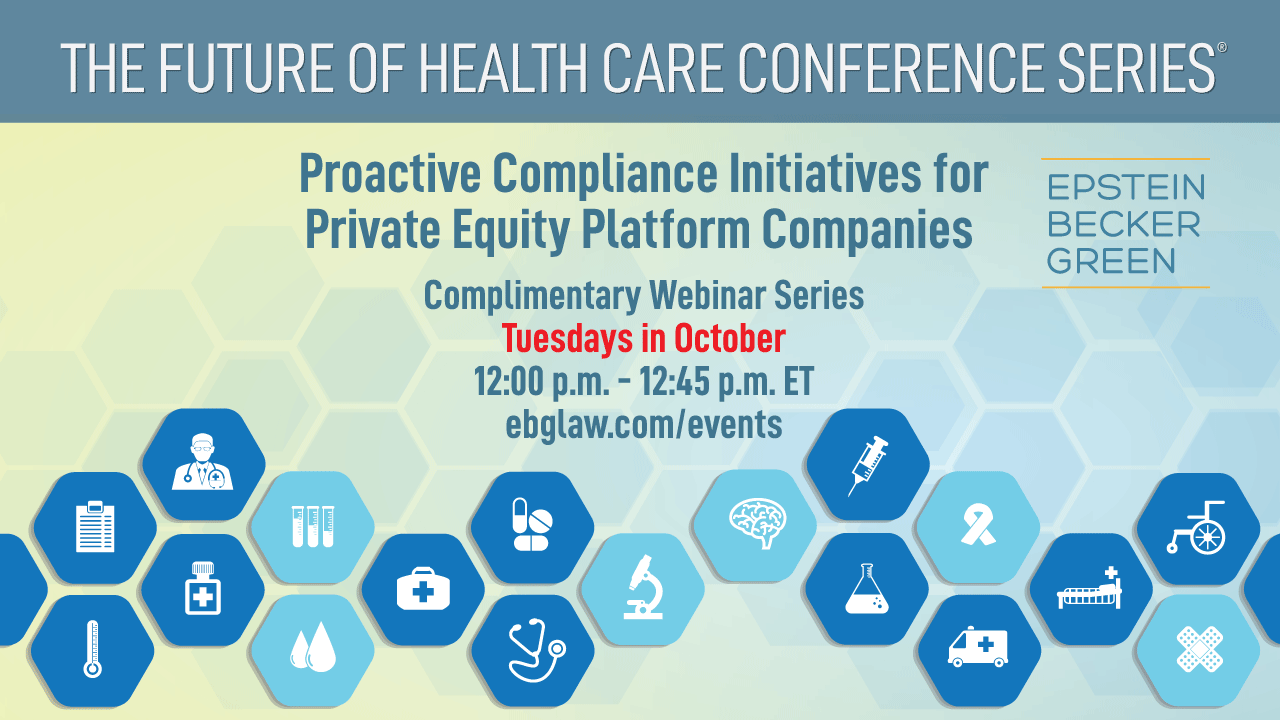 Watch the Video on YouTube or Here:
Download the Slides or View via Slideshare:
Presented by:
Denise Dadika, Paul DeCamp, Peter Steinmeyer
Please join Epstein Becker Green attorneys for the webinar, "Proactive Employment Compliance," one of five in a fall series that will address how proactive compliance initiatives are critical to a platform's operations, expansion efforts, and eventual monetization upon exit.
Beyond the health care regulatory realm, potential employment law exposures can also creep up and be a thorn in the side of growing platform companies. Government investigations and private class action cases have become prevalent across the health care industry—with potentially huge exposures for matters such as workplace environment, sexual harassment, wage and hour compliance, retaliation, and equal pay, just to name a few. Exit buyers will be looking very carefully for these potential exposures in connection with their comprehensive diligence activities and often require the seller to remain liable for any matters identified.
The third webinar in this series will address different approaches to proactive employment law compliance initiatives for platform companies to implement as they continue existing operations and expand operations via integrating new acquisitions. These proactive efforts can be effectuated in a cost-effective manner, including through modest fixed-fee arrangements, and be a key investment towards enhancing overall value of the growing platform.
Learn more about other installments in this series.
If you have questions regarding this event, please contact David Stone.