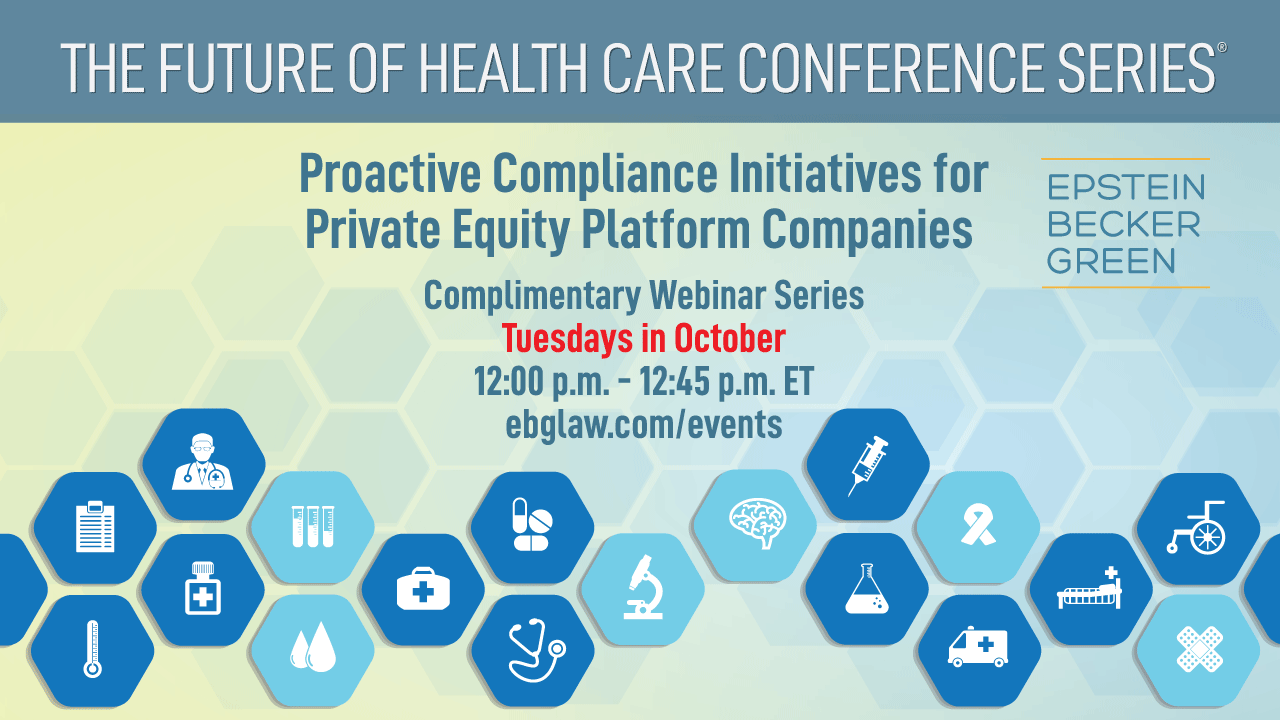 Watch the Video on YouTube or Here:
Download the Slides or View via Slideshare:
Presented by:
John Eriksen, Josh Freemire, Gary Herschman, and Marc Mandelman
Please join Epstein Becker Green attorneys for the webinar, "Immediate Post-Closing Operational Fixes," one of five in a fall series that will address how proactive compliance initiatives are critical to a platform's operations, expansion efforts, and eventual monetization upon exit.
In the immediate post-closing phase of any platform acquisition, there are issues that will need to be addressed that have either been identified through the due diligence process or arisen out of efforts to restructure operations. It is important that these issues also be documented, as appropriate, in order to create more efficient and compliant operations, enhance value, and fulfill governance responsibilities.
The first webinar in this series will provide practical guidance on addressing some of the more urgent issues, such as:
Establishing appropriate policies and procedures to ensure ongoing compliance with corporate practice of medicine restrictions and other regulatory requirements
Creating effective processes around consolidation efforts, including any reductions in force or management changes
Building out revenue cycle functions to proactively address billing and coding errors
Terminating any problematic arrangements for financial or compliance reasons
Executing possible self-disclosures or other remedial actions
Learn more about other installments in this series.
If you have questions regarding this event, please contact David Stone.