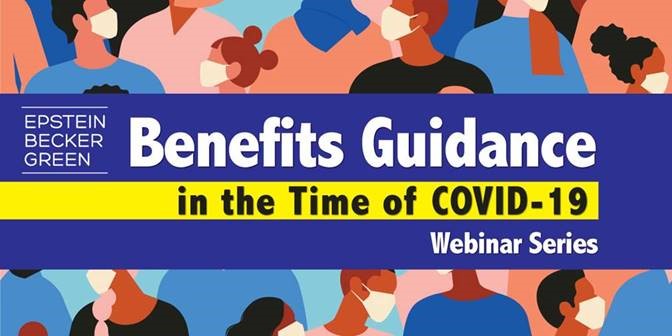 Our Employee Benefits and Executive Compensation practice is proud to present a new "Benefits Guidance in the Time of COVID-19" webinar series. You can access these courses on your own schedule. Keep up to date with a range of benefits and compensation considerations, or obtain an overview of an important topic impacting your company.
***
In this segment, Michelle Capezza, Member of the Firm in the Employee Benefits and Executive Compensation practice, in the New York office, presents on "Managing ERISA Fiduciary Responsibilities in the Time of COVID-19."
The COVID-19 global pandemic has created a multitude of business and workforce challenges for employers. In addition to addressing organizational issues, employers that sponsor employee benefit plans and plan fiduciaries must continue to manage and administer the benefit plans as well as address plan participant inquiries during these unprecedented and uncertain times. During this webinar, learn more about fiduciary committee meetings, monitoring retirement plan investments and service providers, participant communications, maintaining plan compliance, and cybersecurity policies.