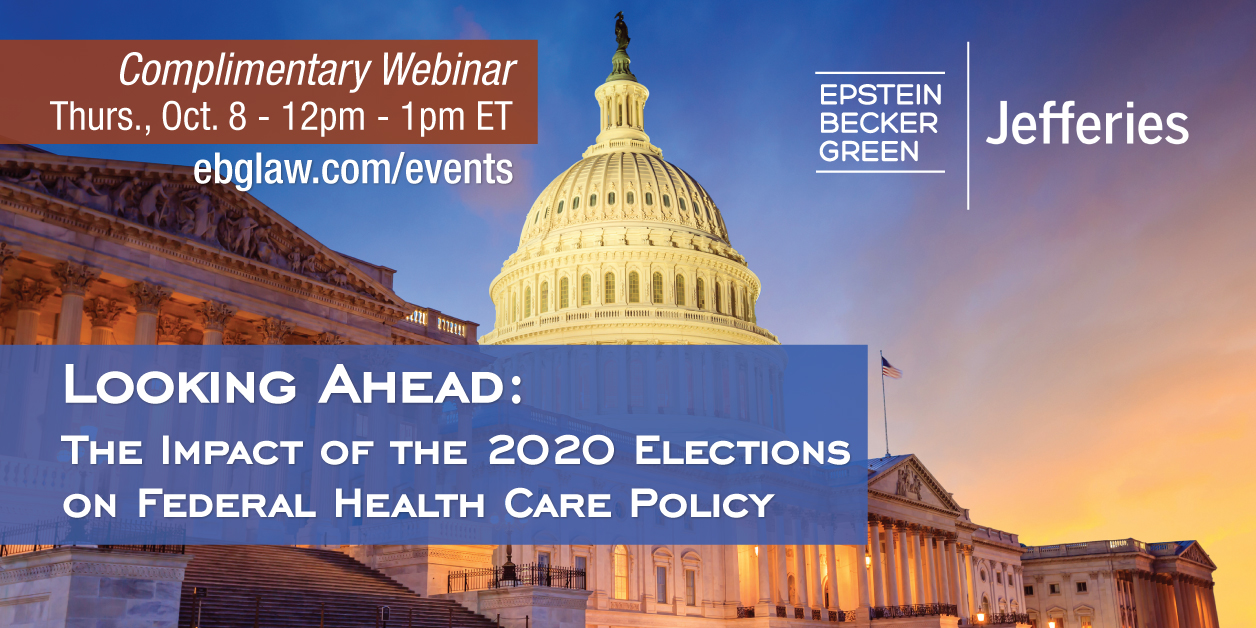 Jefferies and Epstein Becker Green invite you to an afternoon discussion on the relevant policy and market considerations for health care investors in light of the upcoming 2020 election. Epstein Becker Green lawyers Ted Kennedy, Jr., Lynn Shapiro Snyder, and Philo Hall will provide insight and analysis on the following topics:
Depending on the upcoming national election results, what are the most important changes that will impact health care policy, payment, and delivery?
What are the most important legislative priorities for each political party, and which areas present opportunities for bipartisan consensus?
What sectors will experience the most disruption, and which ones present the most opportunities for future growth?
Which COVID-19-related regulatory measures are likely to be made permanent?
Click here to register for this complimentary webinar.
If you have questions, please contact the speakers or Eury Jung at ejung@ebglaw.com.