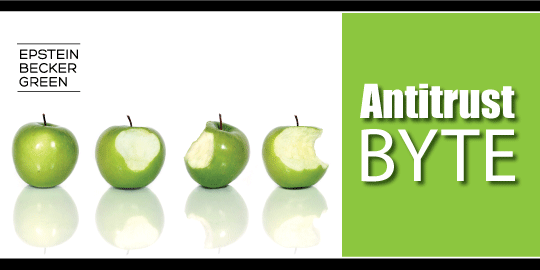 Joseph Simons, Chairman of the Federal Trade Commission ("FTC") since May 1, 2018, has announced that he would resign effective January 29, 2021. Following Chairman Simons out of the FTC are, among others, Bureau of Competition Director Ian Conner and Bureau of Competition Deputy Directors Gail Levine and Daniel Francis. These individuals played key roles in the FTC's enforcement efforts in the health care industry.
In addition, Commissioner Rohit Chopra was recently nominated by President Biden to lead the Consumer Financial Protection Bureau ("CFPB"), and is also expected to soon leave the FTC. Commissioner Chopra, who brought a layman's perspective to antitrust enforcement, has a history with the CFPB and would appear well suited to run that agency.
Finally, Commissioner Rebecca Slaughter, with the FTC since May of 2018, has been appointed Acting Chair of the FTC. Prior to joining the FTC, Commissioner Slaughter served as Chief Counsel for Senator Chuck Schumer. According to the FTC's posted biography, Commissioner Slaughter is known for building "a consensus of progressive vision." During her time at the FTC, Commissioner Slaughter has "[t]argeted merger retrospectives, corrective enforcement, and expansion of the Commission's rule making authorities . . ."
President Biden will have the opportunity to fill the vacancies created by the pending departures of Commissioners Simons and Chopra. It is expected that the new appointees will continue to lead the FTC's aggressive oversight of the health care industry.
---
For additional information about the issues discussed above, or if you have any other antitrust concerns, please contact the Epstein Becker Green attorney who regularly handles your legal matters, or one of the authors of this Antitrust Byte: