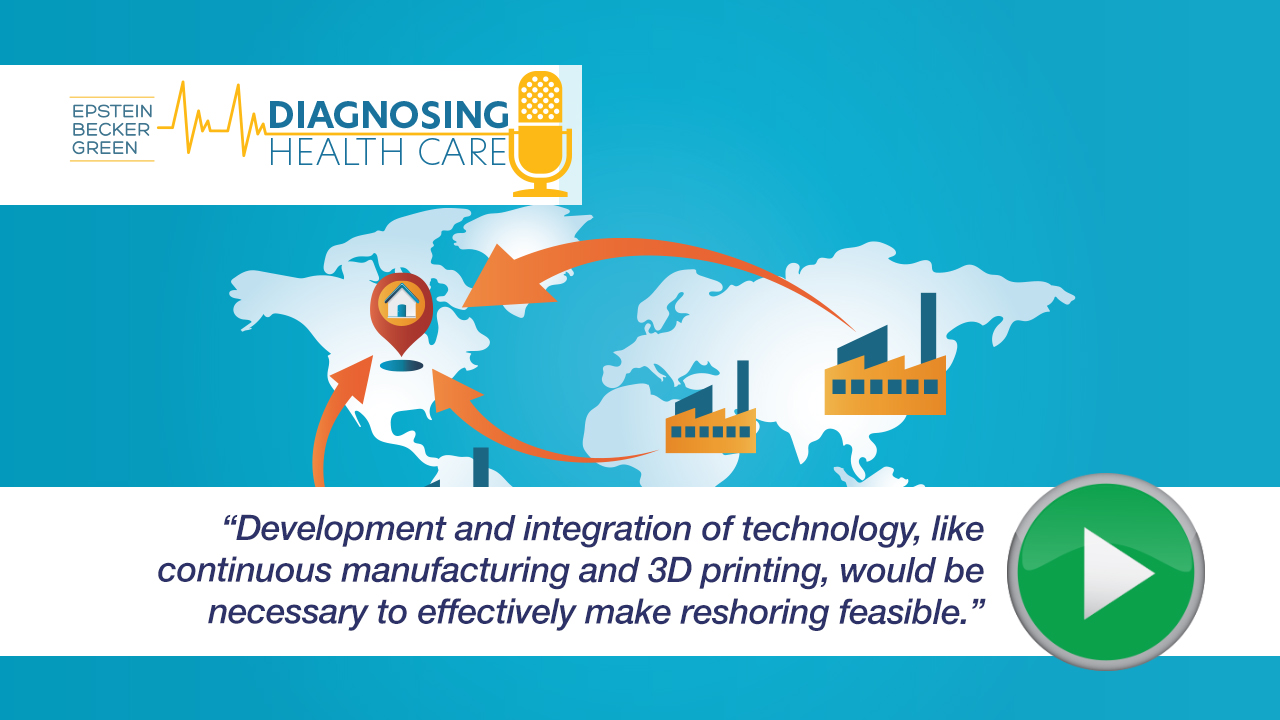 Listen on Apple Podcasts, Google Podcasts, Overcast, Spotify, Stitcher, YouTube.
This Diagnosing Health Care episode dives into the key business operations and legal considerations for reshoring active pharmaceutical ingredient (or "API") and finished drug product manufacturing to the United States. The episode features Members of the Firm Delia Deschaine and Neil Di Spirito and is hosted by attorney Bonnie Scott.
Here's a preview of what you'll hear:
"The risk of FDA enforcement action that significantly disrupts the supply chain is, in fact, greater for companies that rely on foreign versus domestic entities." —Delia Deschaine, Member of the Firm
"Development and integration of technology, like continuous manufacturing and 3D printing, would be necessary to effectively make reshoring feasible." —Neil Di Spirito, Member of the Firm
"There's also this need for balance, likely some sort of hybrid model, where U.S. production may be ramped up to help bolster supply, but we would still lean on foreign manufacturers for many of the same reasons offshoring has been so appealing to date." —Bonnie Scott, Associate
About the Diagnosing Health Care Podcast
The Diagnosing Health Care podcast series examines the business opportunities and solutions that exist despite the high-stakes legal, policy, and regulatory issues that the health care industry faces.
Trouble listening to this podcast? Please contact us at thisweek@ebglaw.com and mention whether you were at home or working within a corporate network. We'd also love to hear your suggestions for future episode topics.
Subscribe to the Podcast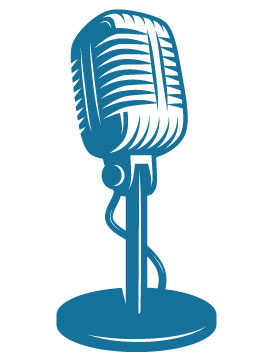 Never miss an episode! Subscribe to Diagnosing Health Care on your preferred platform – Amazon Music / Audible, Apple Podcasts, Audacy, Deezer, Google Podcasts, iHeartRadio, Overcast, PlayerFM, Spotify, Stitcher, Vimeo, YouTube.
Spread the Word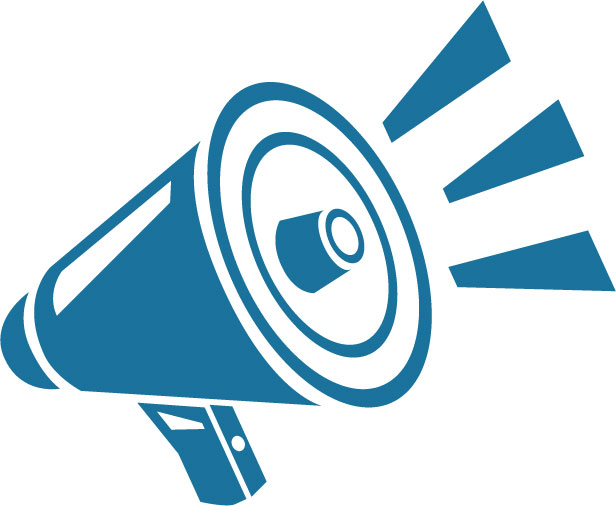 Would your colleagues, professional network, or friends benefit from Diagnosing Health Care? Please share the edition each week on LinkedIn, Facebook, YouTube, Instagram, and Twitter, and your connections can subscribe for email notifications.