E. John Steren, Patricia Wagner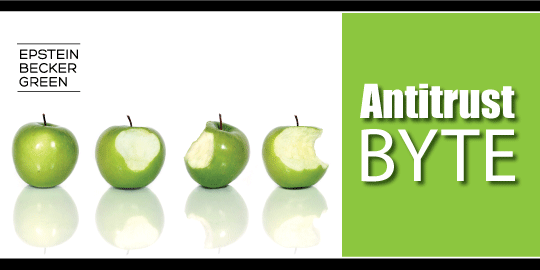 On June 6, 2019, the Federal Trade Commission ("FTC") submitted a comment letter regarding a proposed rule by the Department of Health and Human Services' Office of the National Coordinator for Health Information Technology ("ONC") on "information blocking."
In an effort to encourage greater interoperability (and to implement certain provisions of the 21st Century Cures Act), ONC issued the proposed rule, which included proposed requirements for determining when blocking the flow of information from an electronic health record would be deemed "information blocking" and punishable by law. The proposed rule indicated that ONC had consulted with the FTC, and, in its comment letter, the FTC acknowledged that consultation, noting that its "goal in providing technical assistance has been to help ensure that the final rule does not inadvertently distort competition or inhibit conduct that is affirmatively procompetitive and consumer friendly."
To that end, the FTC's comment letter included some additional suggestions for ONC to consider in order to "further refine" the descriptions of information blocking and activities that would be an exception to information blocking—and thereby encourage a competitive marketplace. Specifically, the FTC's letter suggested that ONC:
consider additional and more fully developed examples of permissible conduct (e.g., conduct that would not be deemed information blocking);
more narrowly define "electronic health information" to include only the information that would be impacted by the requirements;
clarify when market pricing is appropriate, and provide additional leeway for market pricing and "certain ordinary refusals … to deal" under certain current pricing elements of the proposed rule; and
more narrowly define the term "developers of certified health information technology" so that only certified products come under the requirements of the rule.
It is unclear if or how ONC will incorporate the FTC's comments into the final rule.
* * *
For additional information about the issues discussed above, or if you have any other antitrust concerns, please contact the Epstein Becker Green attorney who regularly handles your legal matters, or one of the authors of this Antitrust Byte: