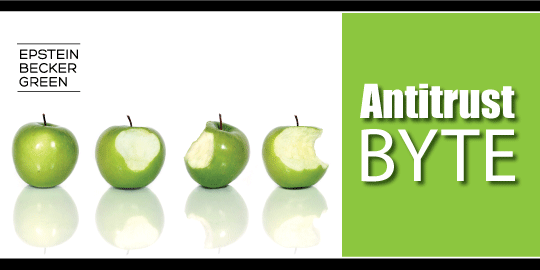 On September 21, 2020, the Federal Trade Commission ("FTC") announced that it was issuing an Advance Notice of Proposed Rulemaking ("ANPRM") related to the Hart-Scott-Rodino Antitrust Improvements Act ("HSR") and its implementing rules and interpretations. This ANPRM requests information related to corporate structure and investment activity. Specifically, the ANPRM is seeking information related to the following seven topics:
Size of transaction
Real estate investment trusts
Non-corporate entities
Acquisitions of small amounts of voting securities
Influence outside the scope of voting securities
Transactions or devices for avoiding HSR requirements
Issues pertaining to the HSR filing process
Of note, particularly for nonprofit transactions, is that the FTC seeks information about transaction valuation for a size-of-transaction determination. In particular, the FTC is seeking information on what methodologies an acquiring person uses to support a transaction valuation, the methods for determining fair market value (under HSR rules), and how the determination is similar to or differs from the ordinary course of due diligence—including whether the determination has changed over time.
The FTC is seeking information on all of these topics, and on November 16, 2020, it will host a question and answer session with more information about the ANPRM.
* * *
For additional information about the issues discussed above, or if you have any other antitrust concerns, please contact the Epstein Becker Green attorney who regularly handles your legal matters, or one of the authors of this Antitrust Byte: