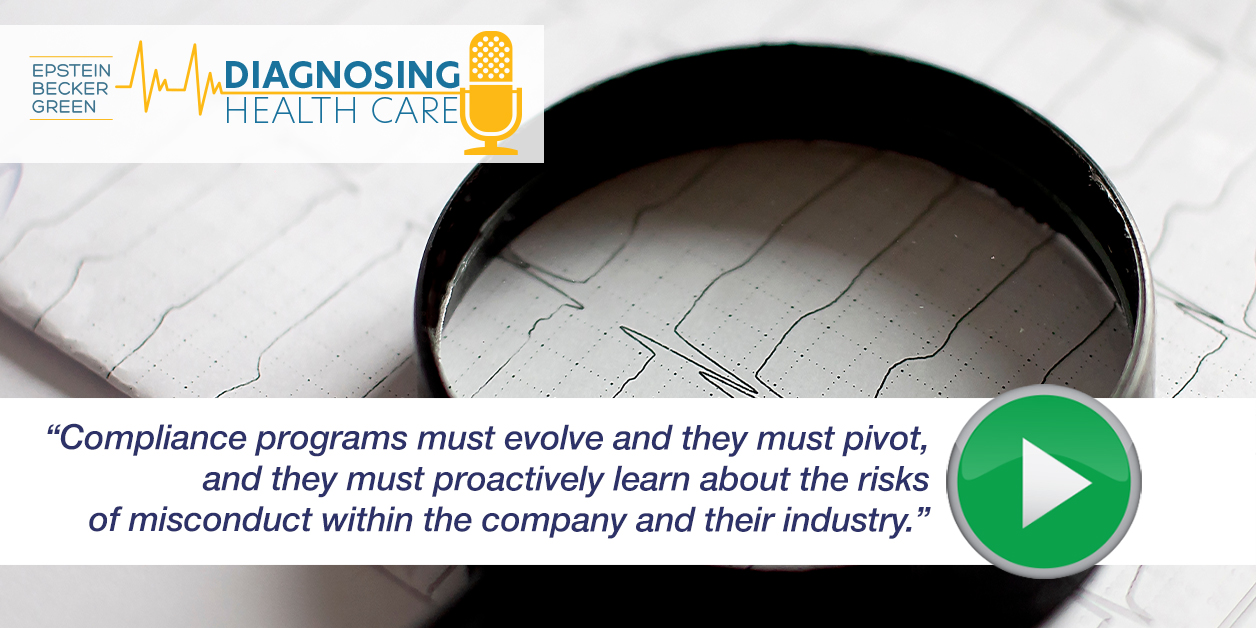 Listen on Apple Podcasts, Google Podcasts, Overcast, Spotify, Stitcher, YouTube.
In this Diagnosing Health Care episode, hear how the government's fraud and abuse enforcement priorities have shifted as a result of the COVID-19 pandemic and how compliance programs must also pivot to mitigate new risks. The episode is hosted by Bonnie Scott and features Stuart Gerson, Melissa Jampol, and Jennifer Michael, all former government enforcers and now Epstein Becker Green attorneys.
Here's a preview of what you'll hear:
"The False Claims Act is the government's biggest enforcement weapon in conjunction with private relators, qui tam relators. . . . There are a whole bunch of potential pitfalls, and a group of federal agencies that are standing ready to pounce on allegations." – Stuart Gerson, Member of the Firm
"Compliance programs must evolve and they must pivot, and they must proactively learn about the risks of misconduct within the company and their industry." – Melissa Jampol, Member of the Firm
"You definitely don't want to be in a situation where you have to explain to the government why you didn't do anything about a significant compliance issue that an employee reported but you didn't do anything about." – Jennifer Michael, Member of the Firm
"The government now might be going after more egregious conduct, but later we can expect less egregious conduct to also be under the microscope. And the government will carefully be considering the contents as well as the intent of the parties." – Bonnie Scott, Associate
About the Diagnosing Health Care Podcast
The Diagnosing Health Care podcast series examines the business opportunities and solutions that exist despite the high-stakes legal, policy, and regulatory issues that the health care industry faces.
Trouble listening to this podcast? Please contact us at thisweek@ebglaw.com and mention whether you were at home or working within a corporate network. We'd also love to hear your suggestions for future episode topics.
Subscribe to the Podcast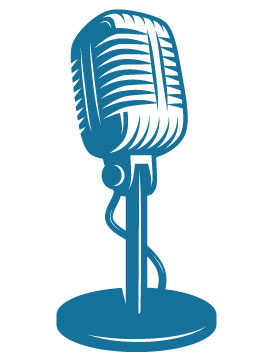 Never miss an episode! Subscribe to Diagnosing Health Care on your preferred platform – Amazon Music / Audible, Apple Podcasts, Audacy, Deezer, Google Podcasts, iHeartRadio, Overcast, PlayerFM, Spotify, Stitcher, Vimeo, YouTube.
Spread the Word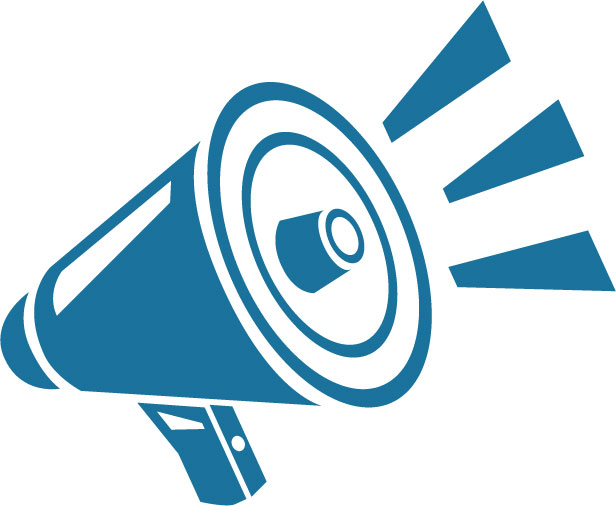 Would your colleagues, professional network, or friends benefit from Diagnosing Health Care? Please share the edition each week on LinkedIn, Facebook, YouTube, Instagram, and Twitter, and your connections can subscribe for email notifications.