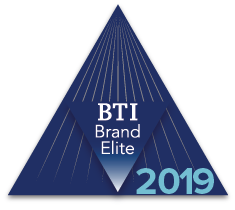 New York, NY (May 16, 2019) — Epstein Becker Green is pleased to announce that it has been recognized in the BTI Brand Elite 2019: Client Perceptions of the Best-Branded Law Firms.
The BTI Brand Elite 2019 report is based solely on in-depth interviews with 694 corporate counsel at the world's largest and most influential companies. In the report, clients reveal how they perceive firms in the three most critical branding factors: Client Experience, Premium Worthy, and Innovation. For example, clients reported that "Epstein Becker Green's brand is strengthened by the firm's performance in driving value for clients."
For more information on BTI's methodology or the report, please visit BTIConsulting.com.
About Epstein Becker Green
Epstein Becker & Green, P.C., is a national law firm with a primary focus on health care and life sciences; employment, labor, and workforce management; and litigation and business disputes. Founded in 1973 as an industry-focused firm, Epstein Becker Green has decades of experience serving clients in health care, financial services, retail, hospitality, and technology, among other industries, representing entities from startups to Fortune 100 companies. Operating in locations throughout the United States and supporting domestic and multinational clients, the firm's attorneys are committed to uncompromising client service and legal excellence.  For more information, visit www.ebglaw.com.