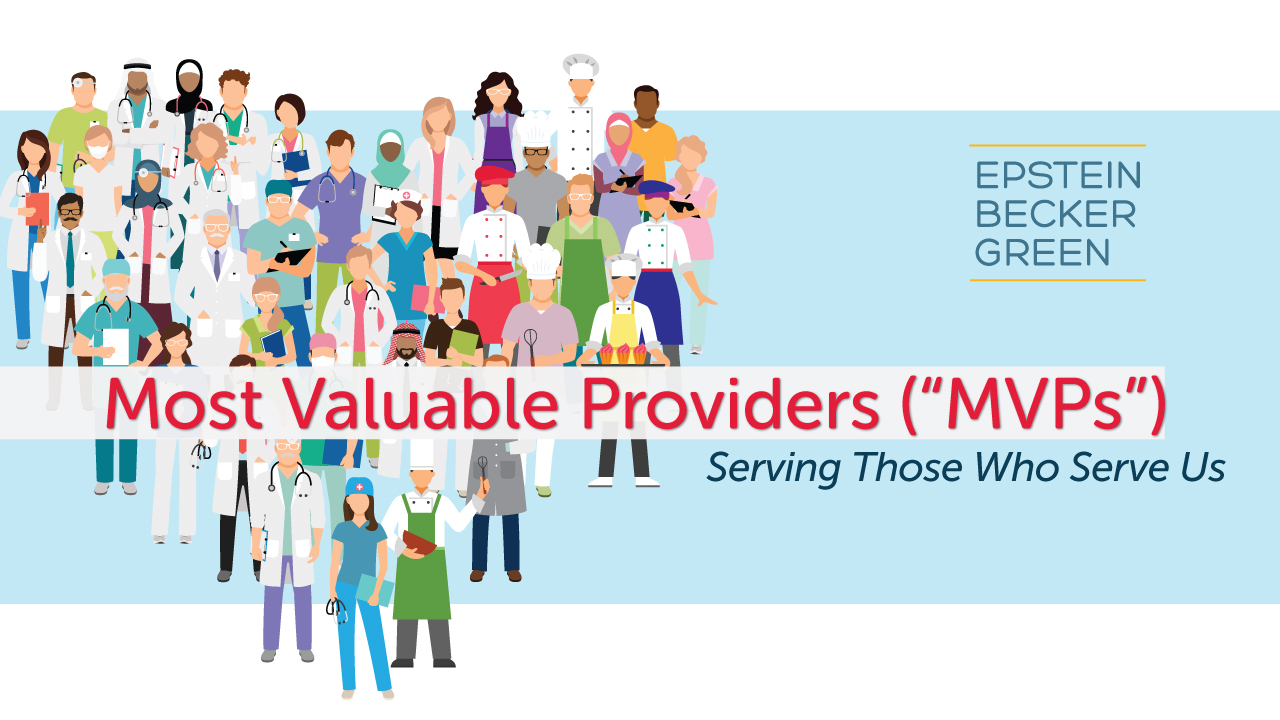 Epstein Becker Green's meal donation drive, Most Valuable Providers ("MVPs") – Serving Those Who Serve Us, was featured in Law360's roundup, "Counsel Who Care: How Attys Are Helping During a Crisis." (Read the full version – subscription required.)
Through this campaign, we would like to support and say "thank you" to some of our country's MVPs—doctors, nurses, assistants, and hospital staff, as well as restaurant owners, chefs, waiters and waitresses, and food delivery people—who are serving on the frontline of the coronavirus pandemic. For more information on this campaign and to donate meals to medical professionals, please visit our GoFundMe page.
Following is an excerpt:
As coronavirus cases have spread, law firms across the nation have been stepping up to help, from providing pro bono legal assistance to fundraisers and donations.
Law360 rounds up some of the latest charity efforts from the legal community in response to the pandemic. …
Epstein Becker Green Launches Meal Donation Drive
Epstein Becker Green has created a campaign, called "Most Valuable Providers (MVPs) – Serving Those Who Serve Us," to raise money for the purchase of meals from local restaurants, which will then be provided to health care workers in New York City.
"Because of Epstein Becker Green's focus on health care and labor and employment, we understand firsthand the ways that health care providers and restaurant owners have been affected by the coronavirus pandemic, as well as the residual impact on the U.S. labor market more broadly," Ian Carleton Schaefer, a member of the firm's employment, labor and workforce management practice, said in a statement.
With the help of its professional staff, Epstein Becker Green has created a GoFundMe page to allow the firm's employees, clients and the public to donate.
The firm's goal is to raise $100,000 and then use the fund to buy at least 5,000 meals from local restaurants to support frontline health care workers. To date, the firm has raised over $42,000 from more than 200 donors.