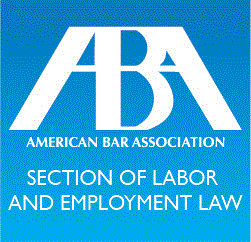 New York, NY (August 8, 2018) – Epstein Becker Green's David W. Garland has been appointed Co-Chair of the American Bar Association's International Labor and Employment Law Committee. This esteemed appointment is a three-year term and demonstrates both Mr. Garland's and Epstein Becker Green's deep commitment to the future of the profession.
Mr. Garland, Member of the Firm and Chair of the firm's National Employment, Labor & Workforce Management Steering Committee, is frequently retained in matters involving high-profile, high-stakes, and highly sensitive cases. These matters include sexual harassment, employment and pay discrimination, whistleblowing, retaliation, breach of contract, and restrictive covenant claims.
About Epstein Becker Green
Epstein Becker & Green, P.C., is a national law firm with a primary focus on health care and life sciences; employment, labor, and workforce management; and litigation and business disputes. Founded in 1973 as an industry-focused firm, Epstein Becker Green has decades of experience serving clients in health care, financial services, retail, hospitality, and technology, among other industries, representing entities from startups to Fortune 100 companies. Operating in locations throughout the United States and supporting domestic and multinational clients, the firm's attorneys are committed to uncompromising client service and legal excellence.  For more information, visit www.ebglaw.com.