On June 22, 2011, the Epstein Becker Green Women's Initiative hosted a "Giving Back" reception in the firm's New York boardroom. The event highlighted the Women's Initiative's support of the Coalition for the Homeless's First Step Job Training Program. The reception's attendees donated gently used professional clothes and accessories. Students of First Step were given the donated clothing to help them physically prepare for interviews and embark on their professional careers. Attendees also had the opportunity to meet Diana Olaizola, the Director and a graduate of First Step.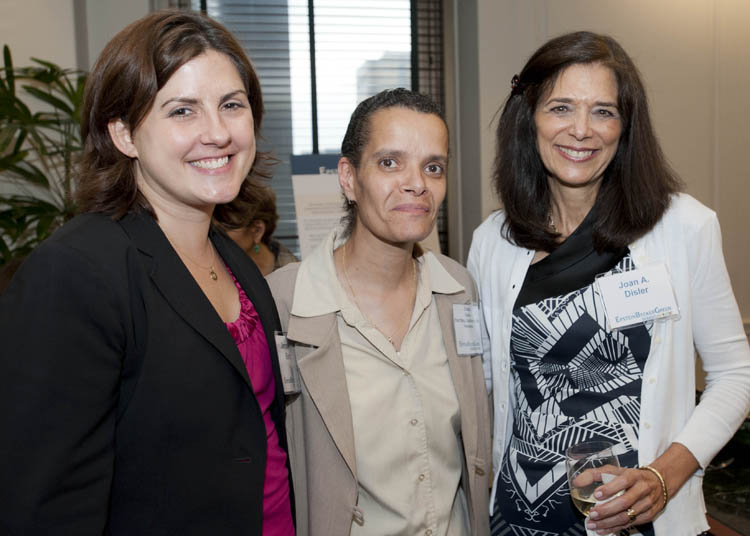 L to R: Jennifer Barna, EBG; Diana Olaizola, First Step; Joan Disler, EBG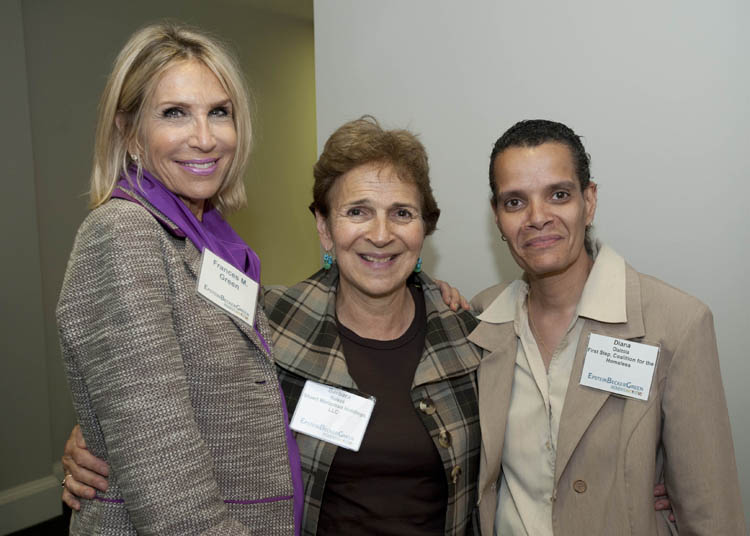 L to R: Frances Green, EBG; Barbara Kolson, Stuart Weitzman; Diana Olaizola, First Step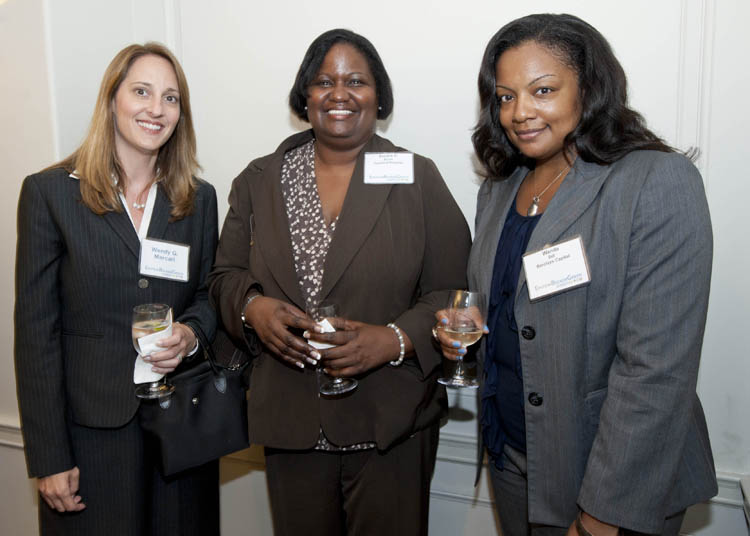 L to R: Wendy Marcari, EBG; Sandra Brown, Hartford Hospital, Wanda Bell, Barclays Capital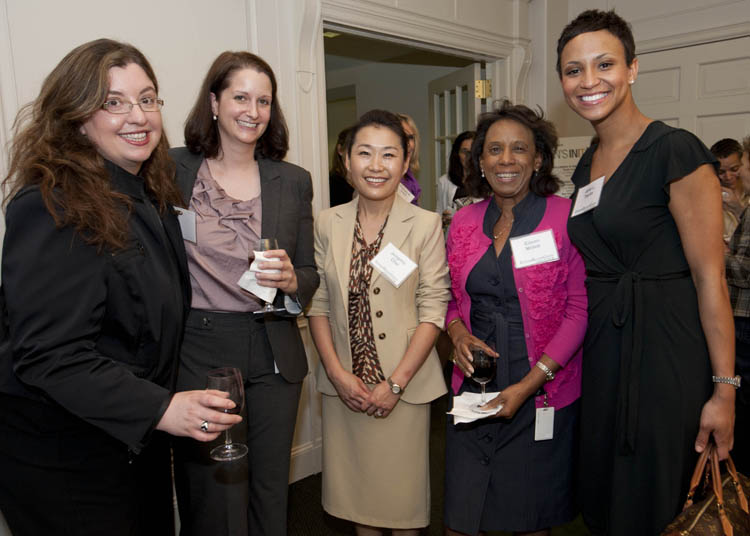 L to R from EBG: Michelle Capezza; Lori Jordan, Jungmin Choi, Eileen Millett and Jana Taylor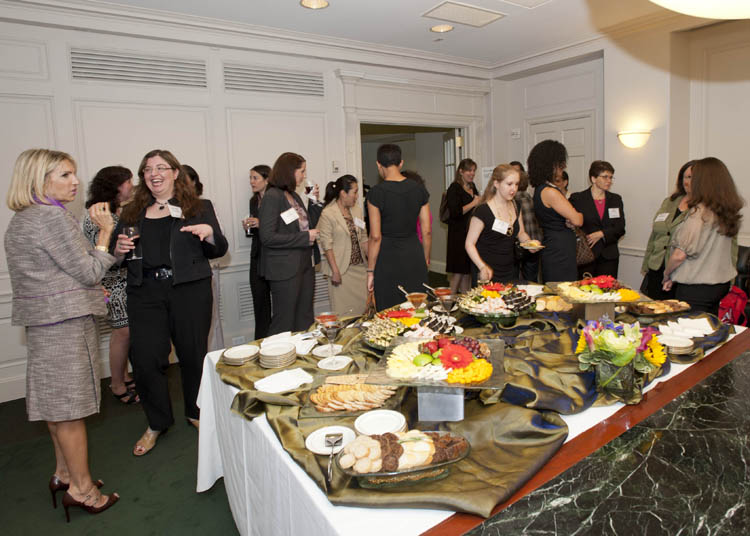 Giving Back Reception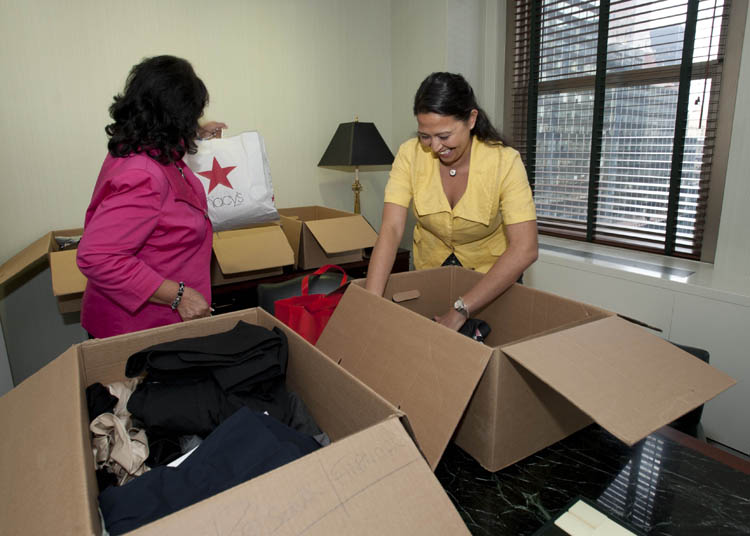 L to R: Linda Altschul and Meltem Tarhan, EBG, pack the donated clothes.