New York, NY (February 18, 2020) – Epstein Becker Green (EBG) is pleased to announce that it has retained the ISO 27001 certification in Information Security Management for the third year in a row. After conducting an annual surveillance audit, completed in January 2020 by an independent third party, the auditor found that EBG has passed with no findings.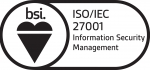 "Our information and security systems are an integral component of the firm's success, and we take a holistic view in safeguarding our own and our clients' sensitive information," said Robert Guilbert, EBG's Chief Information Officer. "We focus on our systems' strengths and risks, as well as our processes and people, in order to ensure that we manage the availability, integrity, and confidentiality of the data in our care. We are proud to provide our clients with the assurance that their data is protected."
The ISO 27001 certification is the highest level of security-related accreditation that a business can attain and the most widely adopted information security standard in the world. EBG's ISO 27001 certificate of registration can be viewed online at the BSI Group website.
How EBG's ISO 27001 Certification Benefits Clients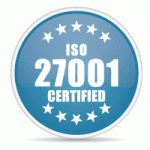 At EBG, protecting the confidentiality and integrity of client data is of paramount importance, and this achievement highlights the firm's commitment to information security at every level. EBG's ongoing efforts to comply with the ISO 27001 standard, along with the required verifications by an independent third-party auditor, demonstrate that the firm's information security management system is comprehensive, state of the art, and follows international best practices. In order to best serve our clients, we strive to provide our clients with clarity and assurance regarding the extent and strength of the firm's information security program. In turn, our priority to protect client data continues to provide us with insight into how to help our clients strengthen their own data security policies and procedures and minimize their risks. In addition, undergoing the arduous process of obtaining and maintaining ISO 27001 certification continues to make EBG attorneys and staff more sensitive and aware of their collective responsibility to safeguard our clients' and the firm's sensitive information.
How EBG Obtained the ISO 27001 Recertification
In order to uphold the ISO 27001 standard and follow security best practices, EBG must continually review and work to improve the firm's security posture. To ensure that the firm meets these ongoing obligations, our information security systems underwent an annual audit by an independent third-party auditor. This audit is meant to verify that our information security practices and procedures are updated and in line with the rapidly changing technology landscape.
About Epstein Becker Green
Epstein Becker & Green, P.C., is a national law firm with a primary focus on health care and life sciences; employment, labor, and workforce management; and litigation and business disputes. Founded in 1973 as an industry-focused firm, Epstein Becker Green has decades of experience serving clients in health care, financial services, retail, hospitality, and technology, among other industries, representing entities from startups to Fortune 100 companies. Operating in locations throughout the United States and supporting domestic and multinational clients, the firm's attorneys are committed to uncompromising client service and legal excellence.  For more information, visit www.ebglaw.com.