Washington, DC (August 25, 2022) – Epstein Becker Green (EBG) is proud to announce our support of The District of Columbia Access to Justice Commission's 2021 Raising the Bar in D.C. campaign.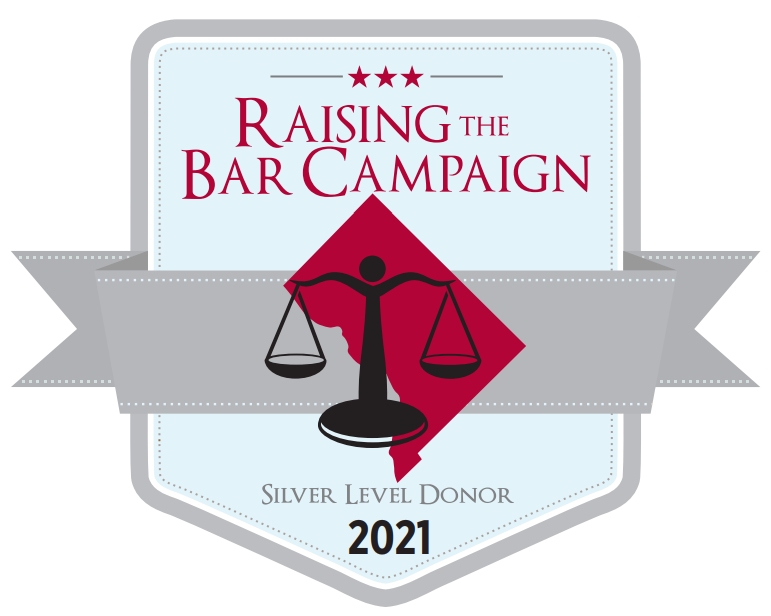 EBG was part of a record-breaking year for the campaign to provide support to local legal services organizations that help the community with issues such as housing and public benefits, domestic violence, consumer fraud, and many others which have been magnified by the public health emergency and the related economic fallout.
The Commission noted that, "The firm's generosity and leadership are instrumental to ensuring access to justice for impoverished residents of the District of Columbia. The firm is commended for its dedication to protecting the most vulnerable members of our community."
EBG was honored to participate this year as a Silver Level Donor and give back at this critical time.
About the Raising the Bar in D.C. Campaign
To meet the urgent need for increased funding for legal services, the D.C. Access to Justice Commission formally launched the Raising the Bar in D.C. Campaign in December 2010, with the endorsement of the D.C. Bar Foundation and the D.C. Bar. The Campaign's goal is to substantially increase financial support to the District's legal services community by establishing benchmarks for law firm giving and annually recognizing and celebrating those firms that have donated at benchmark levels.
About Epstein Becker Green
Epstein Becker & Green, P.C., is a national law firm with a primary focus on health care and life sciences; employment, labor, and workforce management; and litigation and business disputes. Founded in 1973 as an industry-focused firm, Epstein Becker Green has decades of experience serving clients in health care, financial services, retail, hospitality, and technology, among other industries, representing entities from startups to Fortune 100 companies. Operating in locations throughout the United States and supporting domestic and multinational clients, the firm's attorneys are committed to uncompromising client service and legal excellence.  For more information, visit www.ebglaw.com.