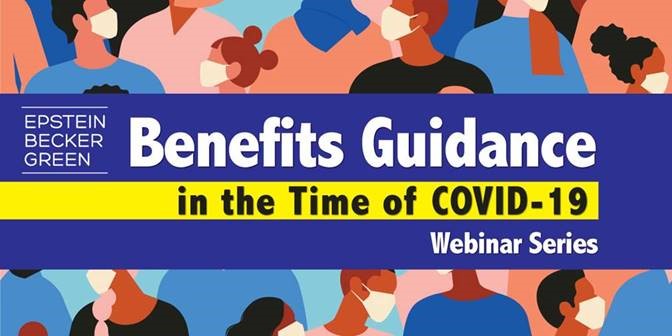 Our Employee Benefits and Executive Compensation practice is proud to present a new "Benefits Guidance in the Time of COVID-19" webinar series. You can access these courses on your own schedule. Keep up to date with a range of benefits and compensation considerations, or obtain an overview of an important topic impacting your company.
***
In this segment, Rina Fujii, Associate in the Employee Benefits and Executive Compensation practice, in the New York office, presents on "Employer Strategies for Leave Sharing, Relief Payments and Charitable Contributions."
The closure orders issued by federal and state government authorities across the United States have resulted in the reduction and loss of income for a significant percentage of the U.S. workforce. Many employers are looking for ways to assist employees directly impacted by COVID-19 as well as employees on temporary lay-off or furlough who are exhausting their available paid-time-off (PTO). During this webinar, learn more about employee-sponsored leave sharing or leave donation programs, qualified disaster relief payments and charitable contributions.