New York, NY (August 21, 2018) – Epstein Becker Green (EBG) launched its innovative online news program, Employment Law This Week®, nearly three years ago. During that time, the firm has provided clients with a weekly recap of news and developments and has produced more than 125 episodes.
Here is what you will find with the new format:
Breaking News—timely segments produced as relevant labor and employment news breaks
Deep Dives—occasional, more in-depth interviews and discussions on significant topics
Monthly Rundowns—a recap of the most important news from the prior month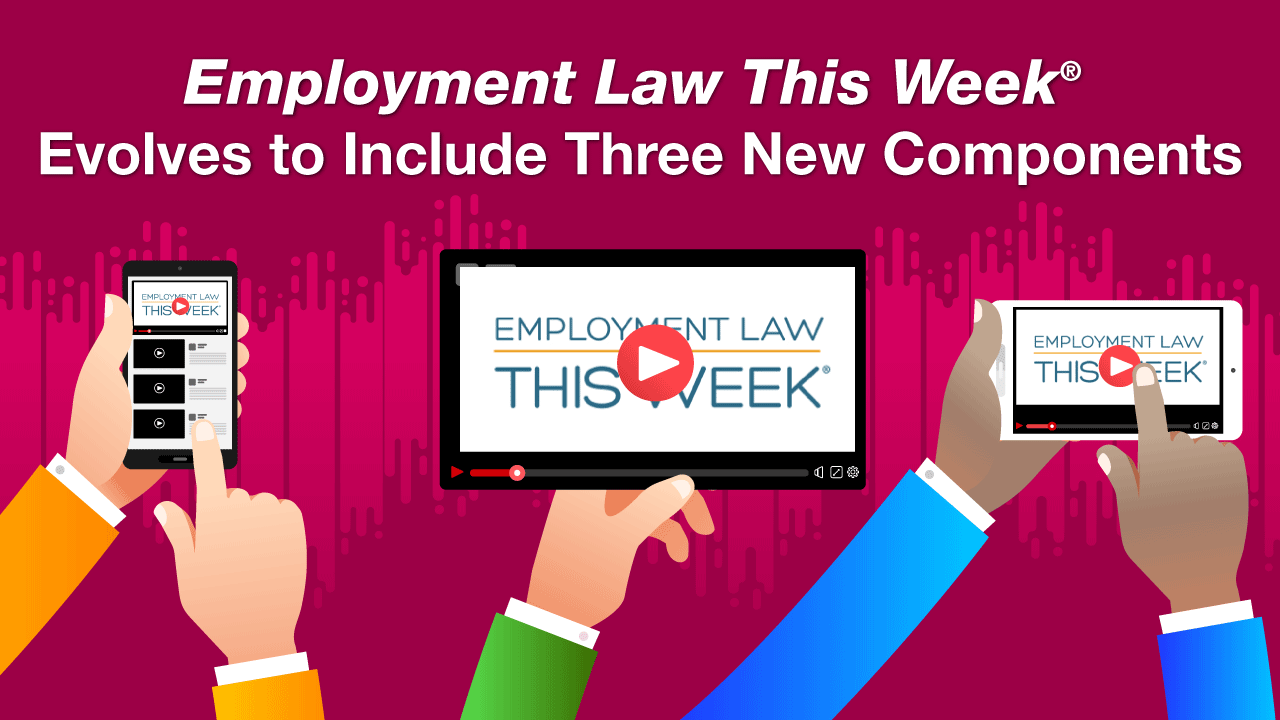 EBG is pleased to announce that, going forward, Employment Law This Week will provide the latest developments in labor and employment and will include three important new components.
You can receive Employment Law This Week email notifications by subscribing here. Also make sure to follow EBG on LinkedIn, Facebook, YouTube, and Twitter for the latest updates.
About Epstein Becker Green
Epstein Becker & Green, P.C., is a national law firm with a primary focus on health care and life sciences; employment, labor, and workforce management; and litigation and business disputes. Founded in 1973 as an industry-focused firm, Epstein Becker Green has decades of experience serving clients in health care, financial services, retail, hospitality, and technology, among other industries, representing entities from startups to Fortune 100 companies. Operating in locations throughout the United States and supporting domestic and multinational clients, the firm's attorneys are committed to uncompromising client service and legal excellence.  For more information, visit www.ebglaw.com.