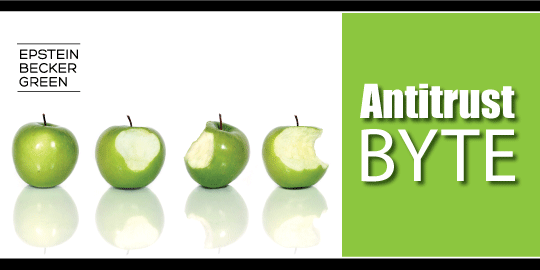 Last week, Barry Nigro, the Deputy Assistant Attorney General ("DAAG") of the U.S. Department of Justice ("DOJ"), delivered a keynote address at the 2018 Antitrust in Healthcare Conference, co-sponsored by the American Bar Association and the American Health Lawyers Association. In his remarks, the DAAG noted the following:
In addition to describing the civil antitrust actions taken by the DOJ in health care in the recent past, the DAAG reiterated the importance of the DOJ's investigations of potential criminal antitrust violations in the health care industry, including "market allocation agreements among healthcare providers and no-poach agreements restricting competition for employees."
Next, the DAAG discussed the DOJ's and the Federal Trade Commission's roles in advocacy at the state level, particularly in circumstances involving legislation pertaining to licensing requirements for health care professionals. The DAAG ended his comments by affirming that "antitrust enforcement in healthcare will continue to be a high priority" for the DOJ.
---
For additional information about the issues discussed above, or if you have any other antitrust concerns, please contact the Epstein Becker Green attorney who regularly handles your legal matters, or one of the authors of this Antitrust Byte: