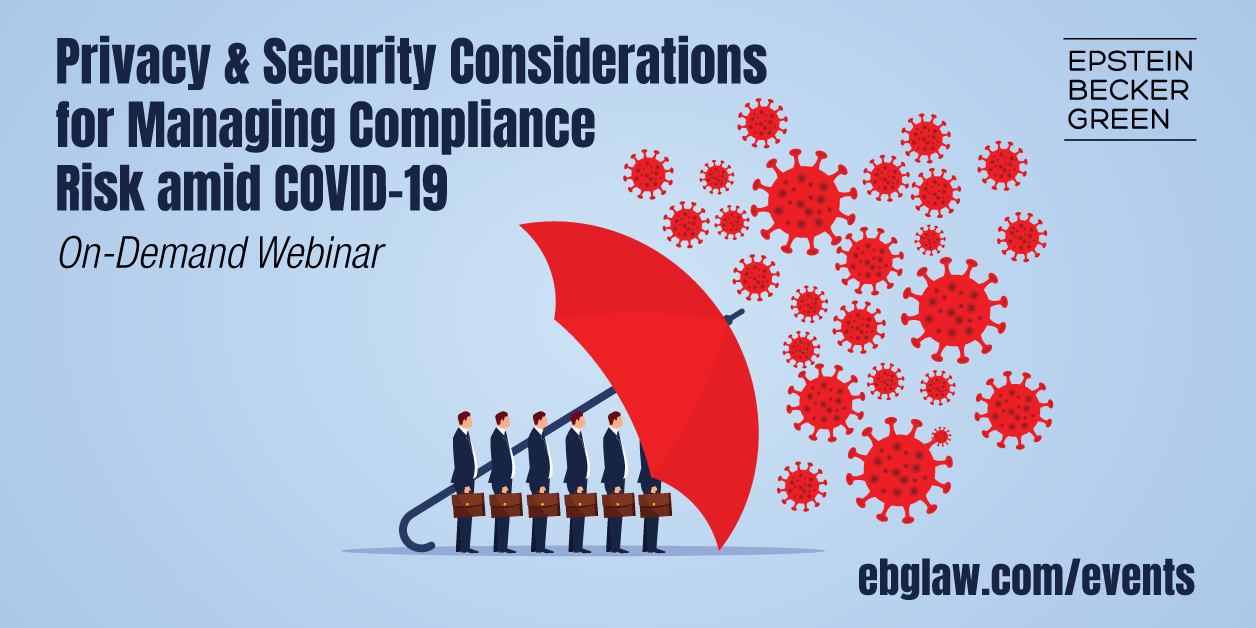 This complimentary four-part, on-demand webinar series is geared towards educating hospitals, health systems, health care providers, and health care-related businesses.
States and federal agencies have issued enforcement discretion and other flexibilities amid the COVID-19 pandemic. Notably, the Office for Civil Rights ("OCR") of the U.S. Department of Health and Human Services announced that—for the duration of the COVID-19 emergency—it would exercise enforcement discretion and waive any potential penalties for HIPAA violations. In particular, OCR has provided guidance about permissible ways to disclose patient information for public health purposes that clarified the various parties that could make disclosures and to whom. This move seeks to strike the right balance between public health goals during the pandemic while managing numerous privacy, security, and compliance risks for organizations and businesses. It is critical for businesses to work together with public health authorities to contain and recover from the COVID-19 emergency.
Epstein Becker Green has developed this series to help hospitals, health systems, health care providers, and businesses understand the terms of enforcement and identify steps to manage privacy and security risks. Each webinar will outline privacy and security basics and steps towards risk mitigation.
Part 2: Disclosures for Public Health
Topics include:
What does the privacy rule allow?
How is a public health authority defined?
Why are such disclosures important?
What are the various state law reporting obligations?
How do you manage disclosures?
OCR support of business associate disclosures for public health purposes
Click here for complimentary access to the webinar recording.
If you have questions, please contact Eury Jung at ejung@ebglaw.com.