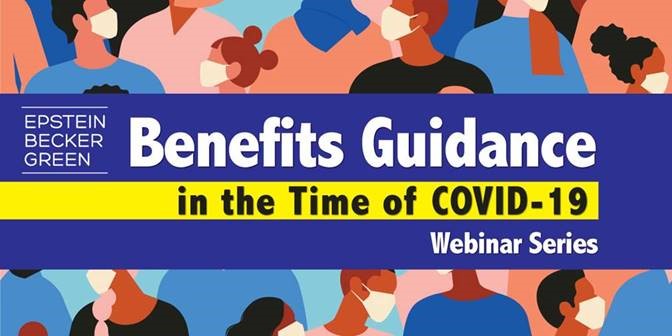 Our Employee Benefits and Executive Compensation practice is proud to present a new "Benefits Guidance in the Time of COVID-19" webinar series. You can access these courses on your own schedule. Keep up to date with a range of benefits and compensation considerations, or obtain an overview of an important topic impacting your company.
***
In our inaugural segment, Gretchen Harders, Member of the Firm in the Employee Benefits and Executive Compensation practice, in the New York office, presents on "Continuing Health Coverage During Leave, Furlough, or Temporary Layoff."
Employers should consider continuing to provide furloughed or temporarily laid off employees with health coverage to avoid termination of insurance contracts and to continue to provide employees with health coverage during the COVID-19 pandemic. During this webinar, learn more about eligibility and coverage under group health plans, employer strategies to pay the employee premium, providing subsidized COBRA, considerations under FMLA and other leaves of absence, health coverage considerations for the return of furloughed and laid off employees and addressing these issues in the case that temporary layoffs are extended or become permanent.