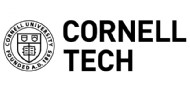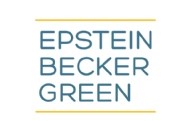 Please join us for networking and an interactive panel discussion on how artificial intelligence and automation are impacting how employers rethink recruitment and onboarding, while balancing regulatory and ethical pushback on new technologies.
Co-hosted by Cornell Tech, Epstein Becker Green, and Cornell University's ILR School
Interactive Panel Discussion
Welcome Remarks by Louis R. Hyman, PhD
Associate Professor
Director, Institute for Workplace Studies
Cornell ILR School
Moderated by Matthew D'Amore
Associate Dean and Professor of Practice
Cornell Tech and Cornell Law School
Ifeoma Ajunwa, PhD
Assistant Professor
Cornell ILR School
Nathaniel Glasser
Member of the Firm
Epstein Becker Green
Mukti Khaire, PhD
Girish and Jaidev Reddy Professor of Practice
Cornell Tech
Abiman Rajadurai
Senior Counsel
McDonald's Corporation
Attendance is complimentary, but pre-registration is required.
To register, please click here.
For additional information about the event, please contact Julie Choudhury.