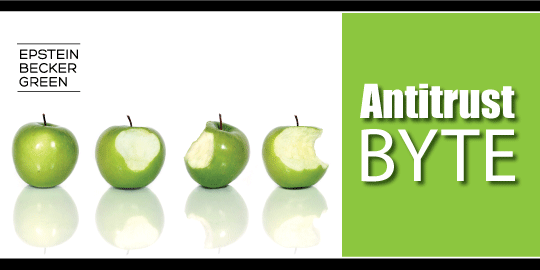 Recent decisions outside of the health care industry — including the defeated efforts (at least at the district court level) to block the merger of AT&T and Time Warner and the recent decision from the Second Circuit upholding summary judgment on behalf of the defendant in Maxon Hyundai Mazda v. Carfax, Inc. — reinforce the perception that claims based on vertical theories of harm are no longer viable. However, it would be a mistake, particularly in the context of multiprovider health care networks, to ignore these potential concerns.
Statement 9 of the Statements of Antitrust Enforcement Policy in Health Care, issued jointly by the United States Department of Justice and the Federal Trade Commission, states that "vertical concerns can arise if a network's power in one market in which it operates enables it to limit competition in another market." Examples provided in Statement 9 include: (1) a network's efforts to deter entry or formation of competing networks by restricting, either explicitly or by incentives, participating providers from participating with other networks; and (2) a hospital's efforts to use an affiliated multiprovider network to thwart entry or competition from another hospital.
As with most vertical arrangements, the issue comes down to the level of foreclosure created by the arrangement. Interestingly, the Second Circuit in Carfax, Inc., announced that "non-exclusive" agreements cannot "as a matter of law" foreclose competition. While it is not clear that every circuit court would adopt that position, exclusivity is typically a focal point in the analysis of vertical arrangements in multiprovider networks.
---
For additional information about the issues discussed above, or if you have any other antitrust concerns, please contact the Epstein Becker Green attorney who regularly handles your legal matters, or one of the authors of this Antitrust Byte: