Arguably, the very first workplace regulation, dating back thousands of years, was one involving wage and hour issues—the mandatory day of rest. While much has changed over the great many years since then, the centrality of work in our economy, and indeed our daily lives, has not. Today, more than ever, understanding and adhering to the rules governing workers' hours and pay is a key responsibility of every employer.
In 2018, roughly a century into the modern era of wage and hour law, we are still seeing significant legal developments involving both the rules that employers must follow to pay workers correctly and the procedures by which workers can vindicate their rights. For example, this year has witnessed high-profile and controversial 5-4 rulings from the U.S. Supreme Court involving class action waivers and exempt status determinations. The California Supreme Court has weighed in on the ever-thorny issue of differentiating employees from independent contractors. Congress has revised the standards governing tipped employees. And the Wage and Hour Division of the U.S. Department of Labor ("DOL") has resumed issuing opinion letters after a nine-year hiatus. In one way or another, at least one of these issues, if not more, potentially affects every employer in the country.
We have invited five Epstein Becker Green attorneys to reflect on the most significant wage and hour developments of the year, providing practical insights to enable employers to enhance their wage and hour compliance and to manage more effectively their risks in this area.
Opinion Letters: They're Back
Paul DeCamp
"Few governmental guidance documents are as useful and helpful for clarifying employer compliance obligations as opinion letters from the DOL's Wage and Hour Division. After taking a pause during the Obama administration, the DOL has once again begun issuing these letters, which provide answers to compliance questions that arise under the federal wage and hour laws, including the Fair Labor Standards Act and several other statutes. After reissuing 17 previously withdrawn letters, the DOL has begun releasing new letters drafted during the current administration. Employers and workers now have an avenue to ask for the DOL's views, and compliance will likely increase as a result."
Arbitration Agreements with Class Action Waivers: They Can Be Enforceable
Michael S. Kun
"In the past decade, in an effort to combat the onslaught of class and collective actions nationwide, more than a few employers turned to a similar device—arbitration agreements with class action waivers that would require employees to arbitrate their claims individually. Calendar year 2018 will likely be remembered by some as the year that the U.S. Supreme Court approved the enforceability of such agreements in Epic Systems Corp. v. Lewis—and that the U.S. Court of Appeals for the Sixth Circuit subsequently confirmed that they are enforceable as to claims under the Fair Labor Standards Act in Gaffers v. Kelly Services, Inc. These decisions will have a tremendous impact upon pending wage and hour class and collective actions. And they are likely to lead many more employers to implement arbitration agreements with class action waivers, if only to avoid the in terrorem effect of those types of actions."
California Companies Revisit Independent Contractor Relationships After Dynamex
Kevin Sullivan
"After the California Supreme Court's decision in Dynamex Operations West, Inc. v. Superior Court, which adopted a new 'ABC test' for determining whether a worker is either an employee or an independent contractor for purposes of most wage and hour laws, companies doing business in California must review their independent contractor relationships to determine whether to reclassify workers as employees. Those decisions are difficult and complex, particularly where the threat of litigation looms and the potential penalties are significant."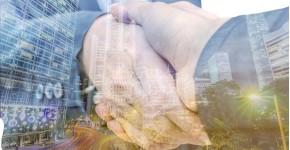 New Laws and Developments Concerning Tipped Employees
Jeffrey H. Ruzal
"Tips and tipped employees have been a subject of much debate over the last couple of years, and there is no indication that interest with respect to this provocative issue will be waning anytime soon. The Consolidated Appropriations Act of 2018 effectively prohibits owner-operators from requiring workers to cede their tips to management. Certain state legislators are now taking aim at tip credit laws, which allow owner-operators to take an allowance against the wages paid to tip-earning employees. Following several other states, Michigan will be phasing out tip credits, and New York may soon follow suit as Governor Andrew Cuomo has been aggressively campaigning for elimination of a tip credit. Elimination of the tip credit has significant business and legal ramifications. From a business perspective, many restaurant owners rely on tip credits to survive. From a legal perspective, however, elimination of the tip credit may result in fewer legal challenges brought by tip-earning employees against their employers."
No More Narrow Reviews of Overtime Exemptions
Maxine Adams
"The U.S. Supreme Court in Encino Motorcars, LLC v. Navarro held that service advisors at an automobile dealership are exempt from the Fair Labor Standards Act's overtime exemption. While having a direct impact on the automobile industry, the Supreme Court's decision to reject the long-standing principle of reviewing exemptions narrowly and to instead only give the exemptions a 'fair reading' stands to have a far-reaching impact for employers across the board."
Visit and subscribe to Epstein Becker Green's
Wage and Hour Defense Blog.