Industry Spotlights Webinar Series: Big Data's Impact on Employers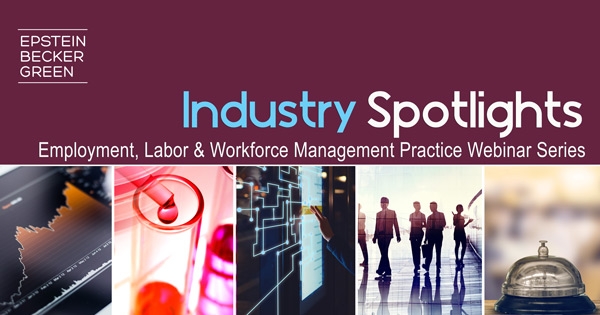 Watch the Video on Youtube or Here:
Download the Slides or View via Slideshare:
So far, 2018 has brought an increasing number of labor and employment rules and regulations. To help you stay up to date, we are pleased to invite you to join our Employment, Labor & Workforce Management Webinar Series. Each month, we will focus on a specific industry, topic, or practice area.
Our May webinar will be hosted by Epstein Becker Green's Technology, Media and Telecommunications service team. We will discuss:
Developing and maintaining a benefit plan cybersecurity policy for participant data
Human resource considerations for adopting big data analytics in hiring
Guidelines and best practices for employers engaging in a pay equity audit
Have a question? Please email Sylwia Faszczewska at [email protected]