Epstein Becker Green Reception to Meet Michele Coleman Mayes
The Commerce Club-Atlanta
One Ninety One Peachtree Tower
191 Peachtree St. NE, 49th Floor
Atlanta, GA 30303-1761
404/721-1465
Epstein Becker Green's Atlanta Office Presents

Michele Coleman Mayes
Executive Vice President and General Counsel
Allstate Insurance Company

Recognized as one of the most influential general counsels in America,
Michele Coleman Mayes is the recipient of numerous awards for
her dedication to promoting both excellence and diversity in the
legal profession and for her tireless efforts on behalf of the
next generation of lawyers. In her "spare time," she
coauthored the recently published Courageous Counsel:
Conversations with Women General Counsel in the Fortune 500.
Greetings: Ronald M. Green
Introduction of Ms. Mayes: Kenneth G. Standard
About Michele Coleman MayesMichele Coleman Mayes is executive vice president and general counsel of Allstate Insurance Company and a member of the senior leadership team. Mayes, who joined the company in 2007, is responsible for guiding Allstate's strategy to foster sound governance practices and a healthy legal, political, and regulatory environment. She brings extensive legal, corporate and government experience to Allstate. From 1976 through 1982, she served in the United States Department of Justice as Assistant United States Attorney in Detroit and Brooklyn, eventually assuming the role of Chief of the Civil Division in Detroit. In 1982, Mayes entered the corporate sector as managing attorney of Burroughs Corporation. When Burroughs and Sperry Corporation merged, creating Unisys Corporation, she was appointed staff vice president and associate general counsel for Worldwide Litigation. In 1992, she joined Colgate-Palmolive Company as vice president and associate general counsel U.S. In 1993, she was promoted to vice president of Human Resources and Legal for North America, then transitioned to vice president, deputy general counsel and assistant secretary. In 2001 she was promoted to vice president, legal and assistant secretary, and elected a corporate officer. She joined Pitney Bowes in 2003 as senior vice president and general counsel. Mayes is the recipient of numerous awards, including the American Bar Association, Commission on Women in the Profession - The Margaret Brent Award, and the Minority Corporate Counsel Association Trailblazer Award. She was named one of America's top black lawyers by Black Enterprise in 2003. In 2009, Mayes was recognized as one of the most Influential General Counsels in America by The National Law Journal and by Ethisphere Institute in 2011 Attorneys Who Matter. Mayes is a member of the boards of Legal Momentum, RAND Corporation and the Leadership Counsel for Legal Diversity.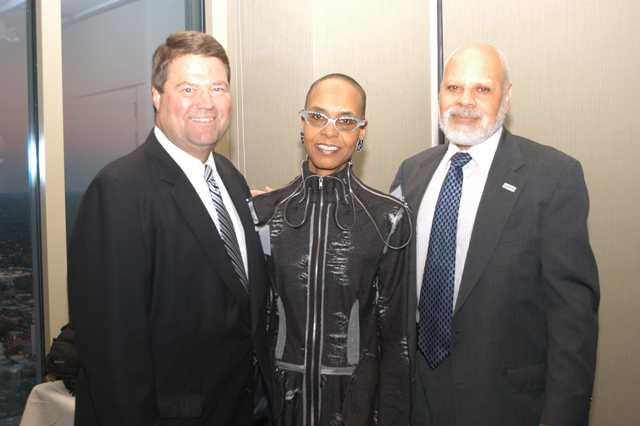 Left to Right: Kenneth Menendez, EBG; Michele Mayes, Allstate Insurance Company, and Kenneth Standard, EBG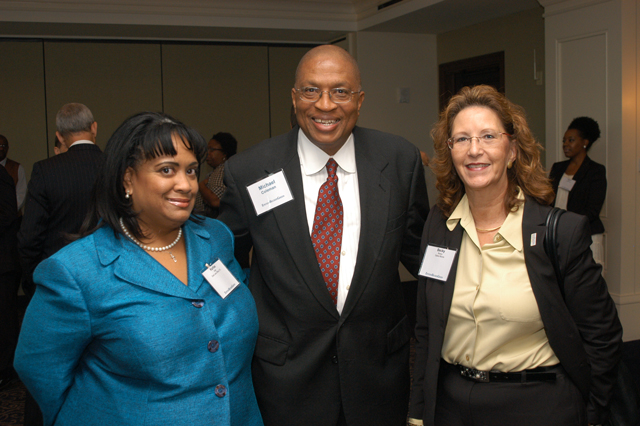 Left to Right: Karlise Grier, Grier Law Office, P.C.; Michael Coleman, EBG and Becky Bosov, Gates Moore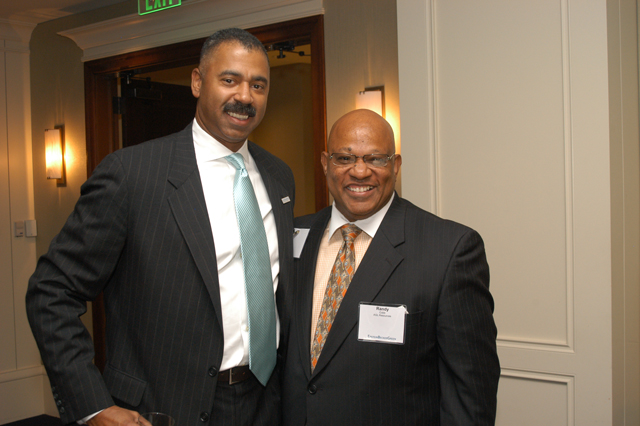 Left to Right: Frederick Dawkins, EBG and Randy Cobb, AGL Resources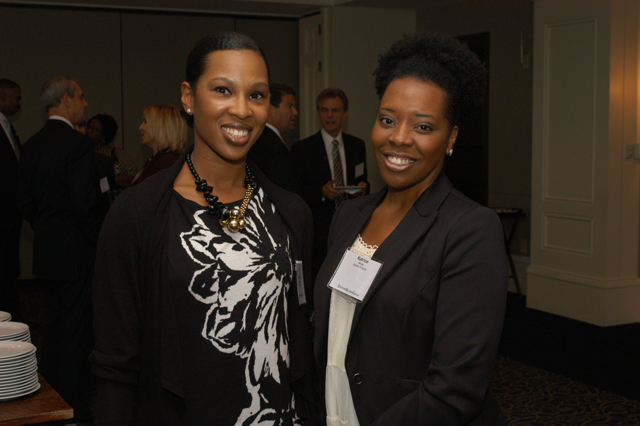 Left to Right: Allison Slocum and Katrice Mines of the Atlanta Tribune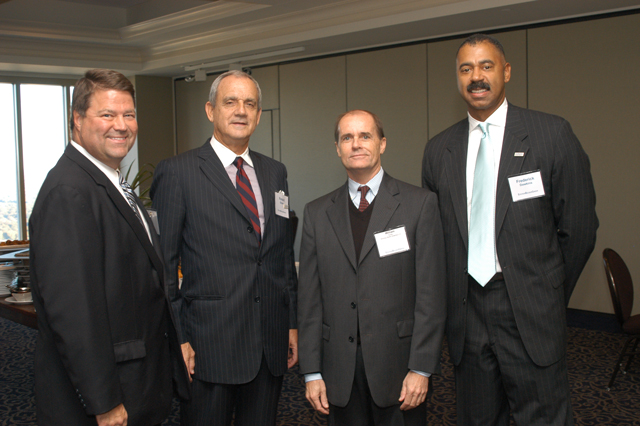 Left to Right: Kenneth Menendez, EBG; Ronald Green, EBG; William Torry, Shimizu North America LLC, and Frederick Dawkins, EBG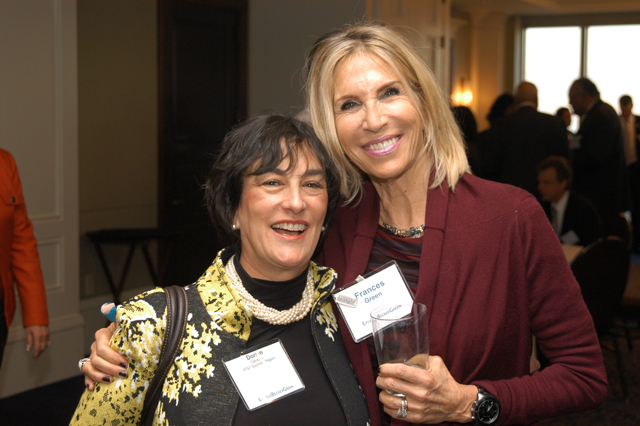 Left to Right: Dorian Denburg, AT&T Southern Region and Frances Green, EBG