Epstein Becker Green Diversity Reception: In Celebration of Minority Corporate Counsel
On Sept. 28, 2010, the minority lawyers and founding partners of Epstein Becker Green hosted a cocktail reception in celebration of minority corporate counsel, featuring honored guest Robert J. Grey, Jr., and reception greetings by Ronald M. Green and Kenneth G. Standard.
About Robert J. Grey, Jr.: Mr. Grey, whose nomination by President Obama to the Legal Services Corporation Board of Directors received Senate approval in April of this year, is a former president of the American Bar Association. Established by Congress in 1974, the Legal Services Corporation ("LSC") operates as a private, nonprofit corporation promoting equal access to justice and providing grants for high-quality civil legal assistance to low-income Americans. At present Mr. Grey also serves as the Executive Director of the Leadership Council on Legal Diversity, an organization of Fortune 100 chief legal officers and AmLaw 100 law firm managing partners dedicated to creating a truly diverse legal profession. During his tenure as ABA President, Mr. Grey instituted the American Jury Initiative to educate the public on the importance of jury service, led programs to increase diversity in the legal profession and fought to safeguard the profession's independence. He currently leads the ABA's Rule of Law Initiative. He formerly chaired the ABA House of Delegates, the Committee on Research about the Future of the Legal Profession, and the Commission on Opportunities for Minorities in the Profession. Mr. Grey's legal practice has focused on government relations and administrative matters before state and federal agencies. He is on leave from his position as a partner with Hunton & Williams, in order to help launch the Leadership Council by serving as its first Executive Director.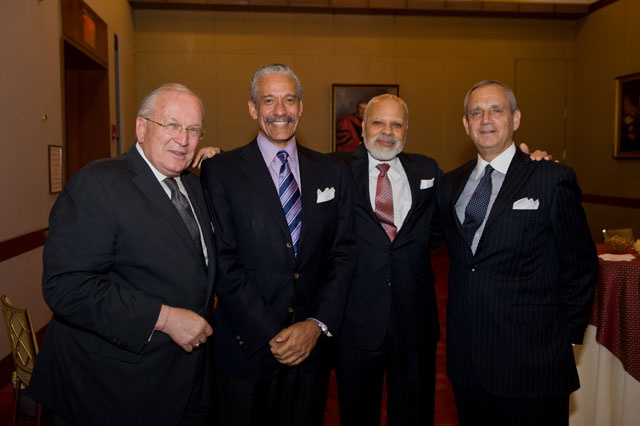 L to R: George Sape, EBG; Robert J. Grey, Jr, Keynote Speaker; Kenneth Standard, EBG; Ronald Green, EBG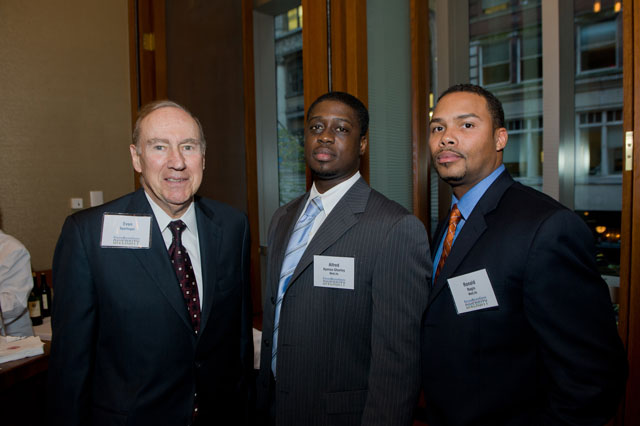 L to R: Evan Spelfogel, EBG; Alfred Ayensu-Ghartey, MetLife; Ronald Ragin, MetLife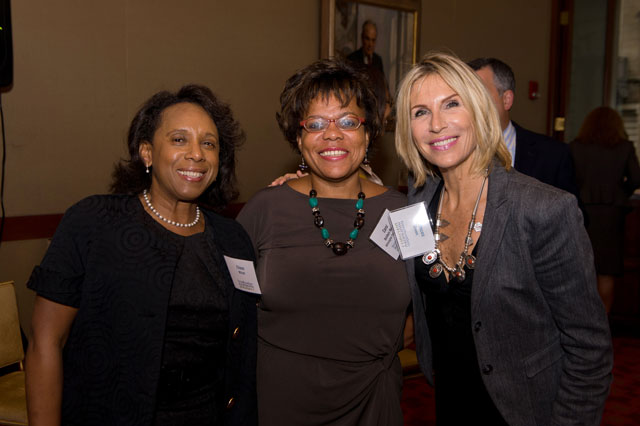 L to R: Eileen Millett, EBG; Carol Baldwin Moody, Wilmington Trust Company; Frances Green, EBG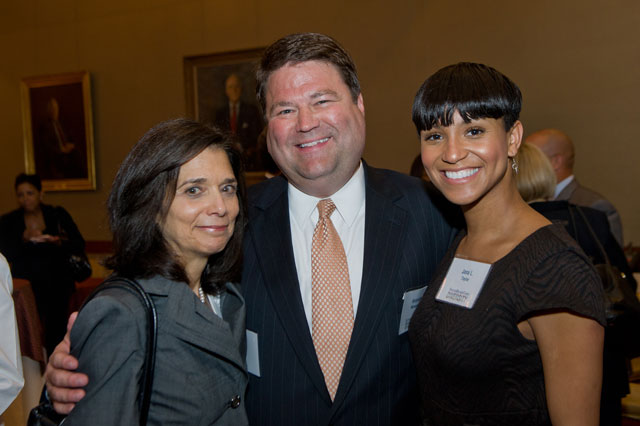 L to R: Joan Disler, EBG; Ken Menendez, EBG; Jana Taylor, EBG

L to R: Joy Jones, The Palm Restaurants; Ethel Griffin, New York County, Beverly McQueary Smith, Touro Law Center; Judge Barry Cozier, EBG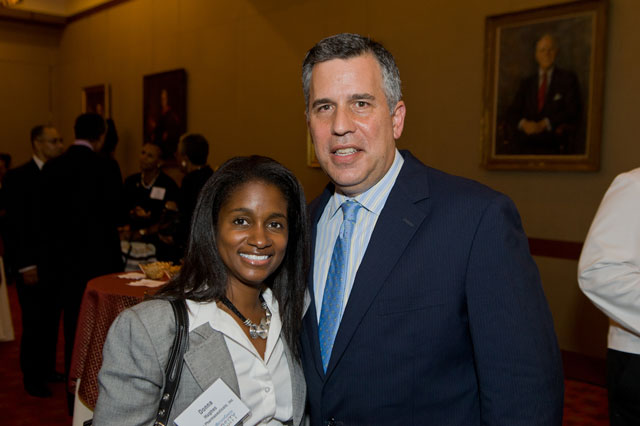 L to R: Donna Hughes, Watson Pharmaceuticals, Inc.; David Garland, EBG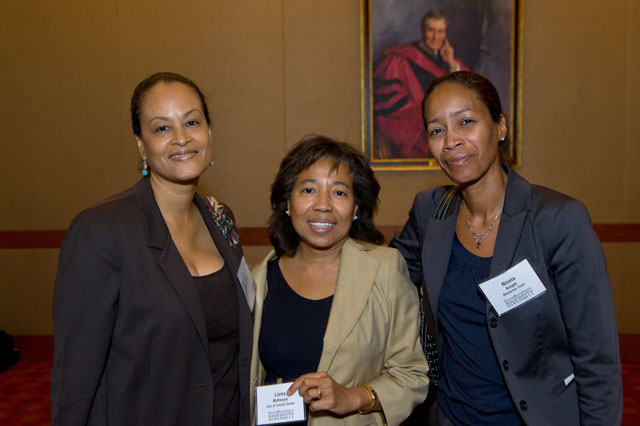 L to R: Jamir Couch, Knowles Hall Consulting; Lorna McKenzie, Jazz at Lincoln Center; Nicola Knight, Bessemer Trust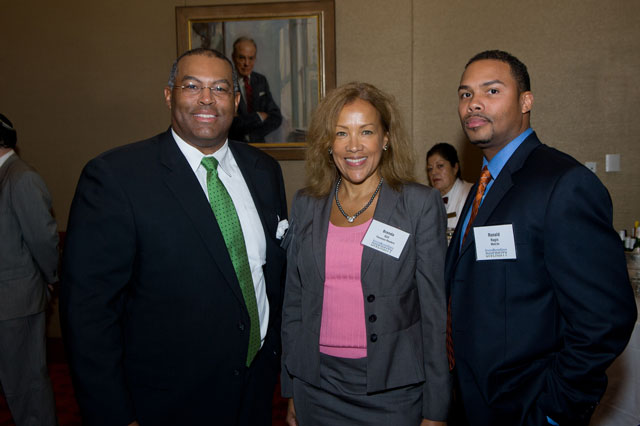 L to R: Antonio Desamours, Merrill Lynch Wealth Management; Brenda Gill, Thomson Reuters; Ronald Ragin, MetLife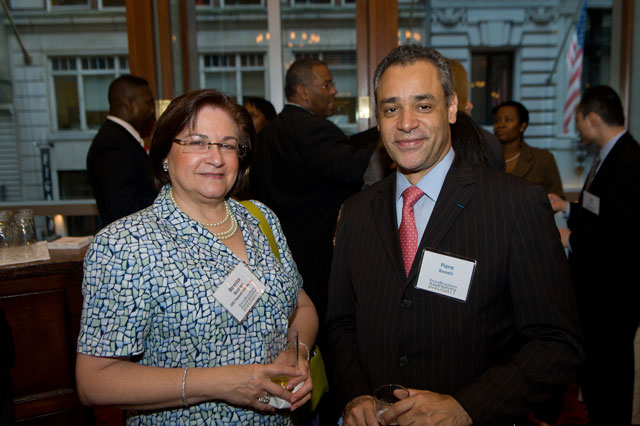 L to R: Berenice Bouchard, UBS Financial Services, Inc.; Pierre Georges Bonnefil, EBG
Photographs by Ben Asen